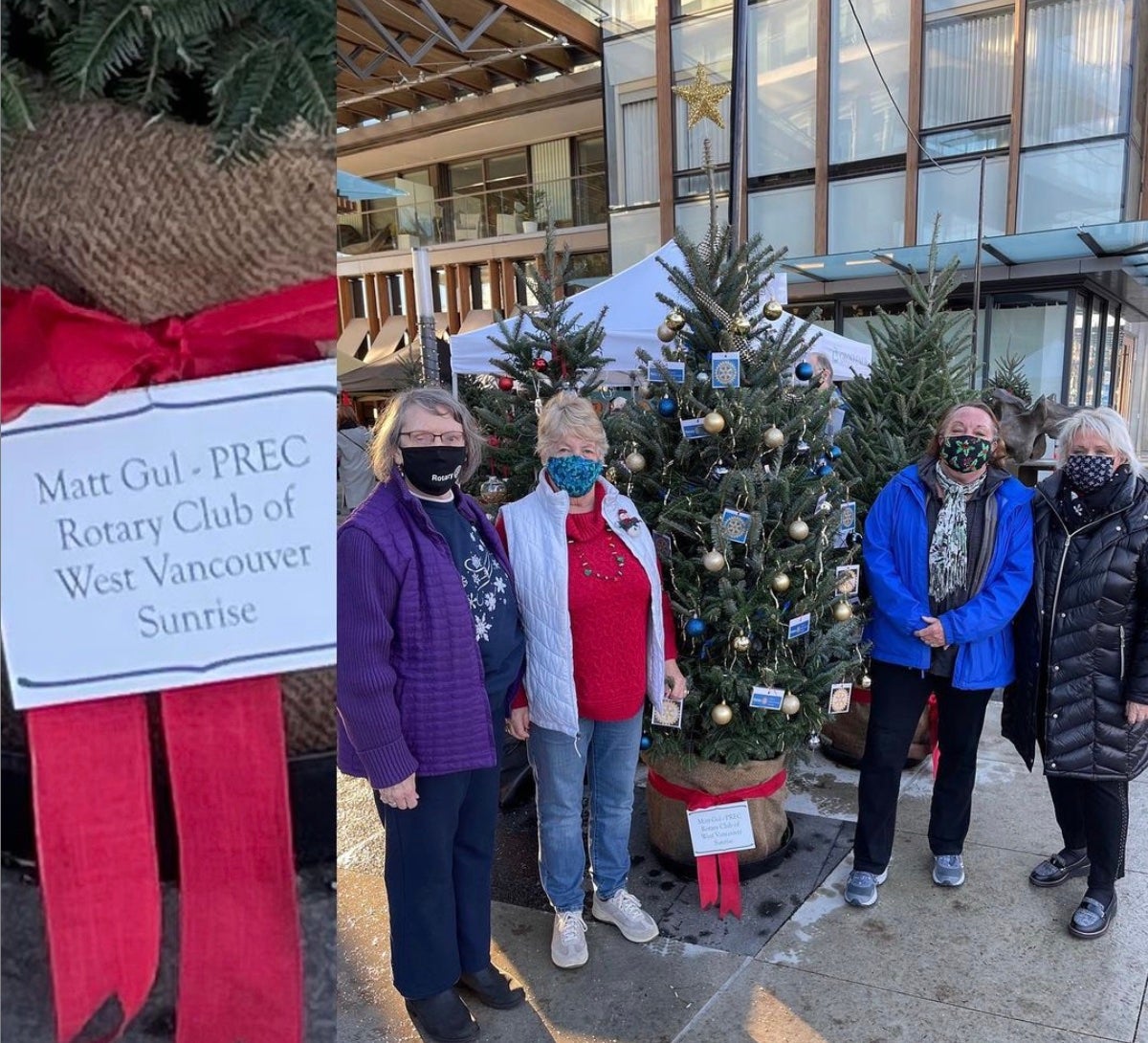 This year, I proudly sponsored the Rotary Club of West Vancouver Sunrise Christmas Tree:
A special thank you to Santa's elves that were out yesterday to decorate the Christmas Tree - Make sure you stop by to see the tree; it's in the 1300 block of Marine Drive at the Grosvenor Centre.
We'd like to say a special thanks to:
Matt Gul for sponsoring the tree;
Joan Coutts for her generous donation towards the decorations; and
Our special Friends of Rotary – Danys Green and Anne Russell, for coming out to help. Rotarian Peggy Wilson & Karen Harrison. & Chris Loat for the Laminated Rotary Logos very creative and thank you to Peter Ackhurst for making the arrangements. 
Hope everyone is being particularly good – there's only 19 more sleeps before Santa comes!