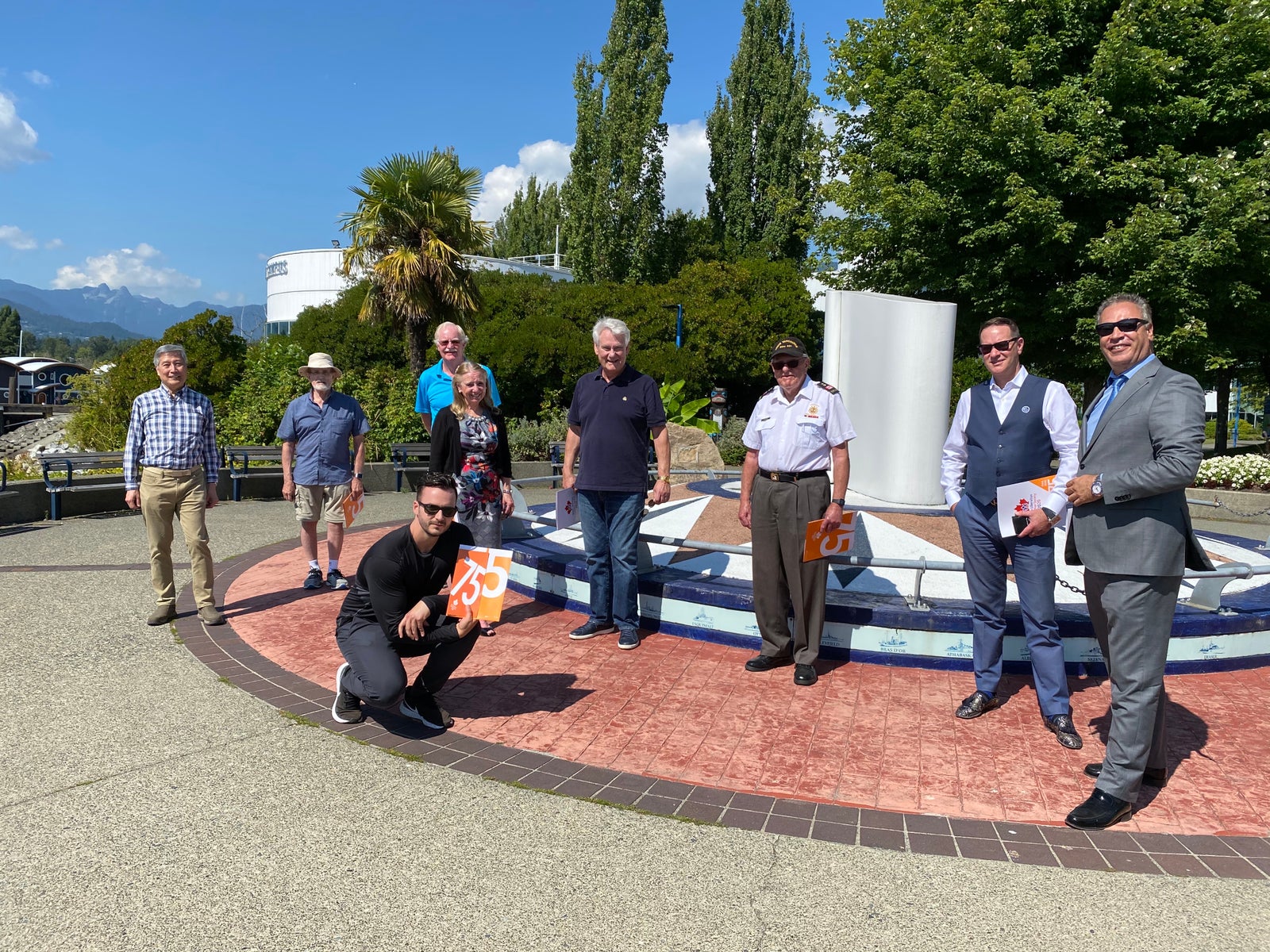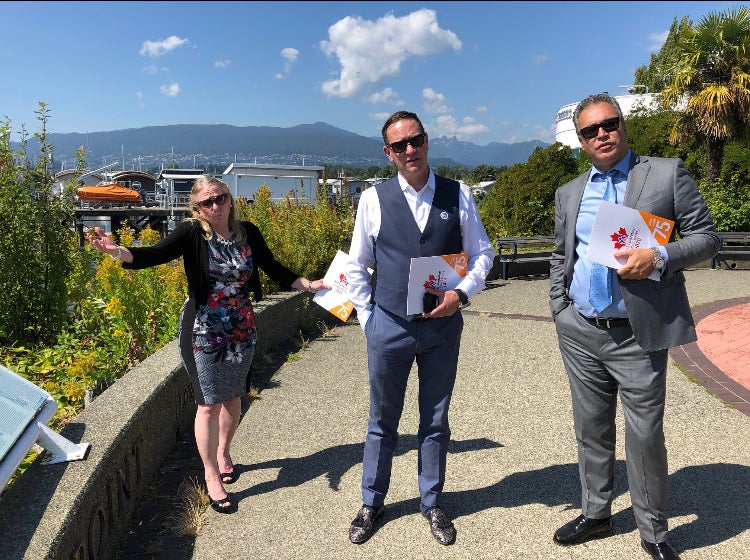 It was great meeting today and collectively brainstorming how we can update the recognition plaque for the sailors lost at sea during the battle of the Atlantic.
Thank you to my friend, David Christopher, for joining and providing us with great suggestions to help us recognize the sailors and sharing his expertise to honor the sailors with a new and updated recognition plaque, the current plaque is mounted at the Sailor's Point in Waterfront Park, North Vancouver.                                              
Thank you to the City of North Vancouver, the Dutch Liberation Canadian Society, and those who attended the meeting today.
Adriana Zylmans
President, Dutch Liberation 2020 Canadian Society
Don Bell
Councillor, City of North Vancouver
King Wan
Board Member, Naval Officers' Association of B.C.
75 years ago, World War 2 came to an end, however, there were many problems that occurred when nearing the end of the Nazi party. The Netherlands were living in despair for most of the war, becoming occupied by Nazi Germany it was very dangerous in the country. They lived through five years of military occupation, which led to five years of oppression and exploitation. 
Throughout these five years in the Netherlands, three-quarters of Dutch Jews, around 100,000 were confined, deported, then killed. The war was truly devastating to the country.
However, when the Allies invaded France on D-Day, the Netherlands had hope of freedom. Yet a couple of months after D-Day came "the Hunger Winter" of 1944-45. During this winter over 22,000 people starved to death in the Netherlands, and they were reduced to eating sugar beets and tulip bulbs. 

However, a couple of months after that in May 1945, Freedom was restored in the Netherlands and was rescued by Canadian soldiers. Although they were rescued, recovery would take years, however, Canada was there to help. The Canadians rebuilt roads and bridges, cleared canals, distributed food, and provided transportation for people and goods in the months after liberation. 
Down the road, there was a tremendous amount of Dutch emigration to Canada. And now there are many Dutch-Canadians who have made it very well in their lives, such as politicians, Olympic champions, professional hockey players, writers, entrepreneurs, military personnel, bankers, lawyers, medical professionals, educators, farmers, and much more.
If you would like to become involved with the up and coming community projects or join in on a rotary meeting with the Rotary Club of West Vancouver, you are always welcome to connect with Matt Gul at 778.888.8888 or email him at matt@mattgul.com.