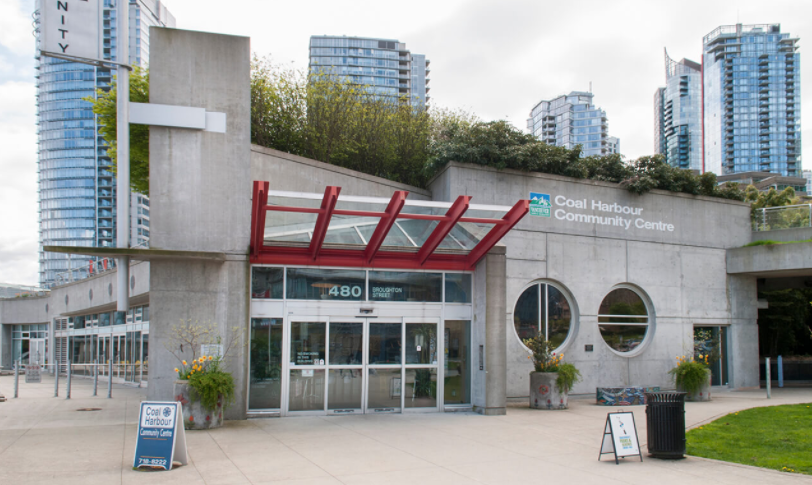 Coal Harbour and Roundhouse community centres set up to house city's most vulnerable
The Coal Harbour community centre located in downtown Vancouver, Coal Harbour has become the first of of many centres in the city to be used as a housing for homeless people who have been packed into shelters during the pandemic COVID-19 and are incapable of social distancing.
British Columbia Housing CEO Shayne Ramsay posted a tweet today morning that "the first few medically fragile folks" were moved from the shelter they were previously located at into the Coal Harbour community centre.
"We'll have more info soon on how we're working with partners to bring this and Roundhouse [community centre] online to help those experiencing homelessness," he wrote in his tweet.

Photos on Ramsay's Twitter account show that the community centre is fitted with several cots and blankets. The centre's windows have been covered with a dark-coloured paper in order to give the people inside privacy.
However Ramsay has kept the previous shelter of these people secret. He also told reporters at a news Conference on March 21, that shelters in Vancouver will typically operate from 90 to 100 per cent capacity, this is what makes it so difficult for people to distance themselves from each other.
He also said that there are some winter shelters in Vancouver that would typically close around March, yet this year they will continue to remain open in order to protect the people from COVID-19. 
If you live in the area, you would be well aware of how last week, every community centre in Vancouver were closed in order to motivate people to begin self isolation, at the time city officials had said that the centres could be used for homeless people and others who are not capable of self-isolation such as tenants in hotels, where sharing a washroom and other facilities is common.
Along with this, some rooms in certain hotels and motels have also been secured in case they are needed to house even more people who are incapable of isolation.
Green Party Coun. Pete Fry said his understanding of the city's role in opening the community centres is to reduce the capacity in shelters to 75 per cent to allow for more room between tenants. As most of the time all shelters will be trying to achieve maximum capacity, this leaves little room in the actual shelters for isolation. Therefore with more shelters, there will be less people in each shelter causing quite obviously, space for isolation.
The city's homeless population is estimated at more than 2,200 people, a statistic released last year after the March 2019 homeless count. The 2020 count's statistics have not been released. 
The City of Vancouver has a news conference scheduled for 12:30 p.m. Thursday and is expected to release more details on helping the city's most vulnerable during the pandemic.
If you would like to learn more about how turning community centres into homeless shelters could help fight 
COVID-19, or if you are thinking about buying or selling properties, please contact Matt Gul, who is a top luxury real estate agent situated in West Vancouver, who can help you with all of your needs. To contact Matt Gul please call him at 778.888.8888 or email him at matt@mattgul.com
Summarized by: Onur Gul on instagram at @onurgulfilm