The Rotary Club of West Vancouver Sunrise had speakers from the North Vancouver Museum and Archives. John Gilmour is the President of the NVMA Society. John and our Rotary Club President, Matt Gul have a long time established friendship, John's son, Dan Gilmour is helping Matt in his company with marketing strategies and he is also volunteering at many of the Rotary Club Activities.
Attention! Lower Lonsdale is changing faster than ever!
We're one year away from having a great tourist attraction in Lower Lonsdale. North Vancouver Museum & Archives (NVMA) encourages you to explore North Vancouver's fascinating history, to share your stories, research people and neighbourhoods, experience exhibitions, and advance your understanding of local people, cultures, and history. The Museum & Archives preserves historically valuable community records and artifacts; it makes them meaningful and accessible to the public by organizing exhibitions, delivering educational programs, caring for collections, and providing access to archival information.
Located at 115 West Esplanade, under the Promenade in a City-owned amenity space, the purpose-built museum will be located in the heart of Lower Lonsdale's new Shipyards District. The museum is built under the building PROMENADE built by POLYGON. West Coast contemporary community of 117 homes right across the street from Lonsdale Quay. Designed by Nigel Baldwin and DYS Architecture, Promenade has West Coast tastes in mind with a refined brick and glass facade, metal cladding in soft silvery tones and warm wood-style accents.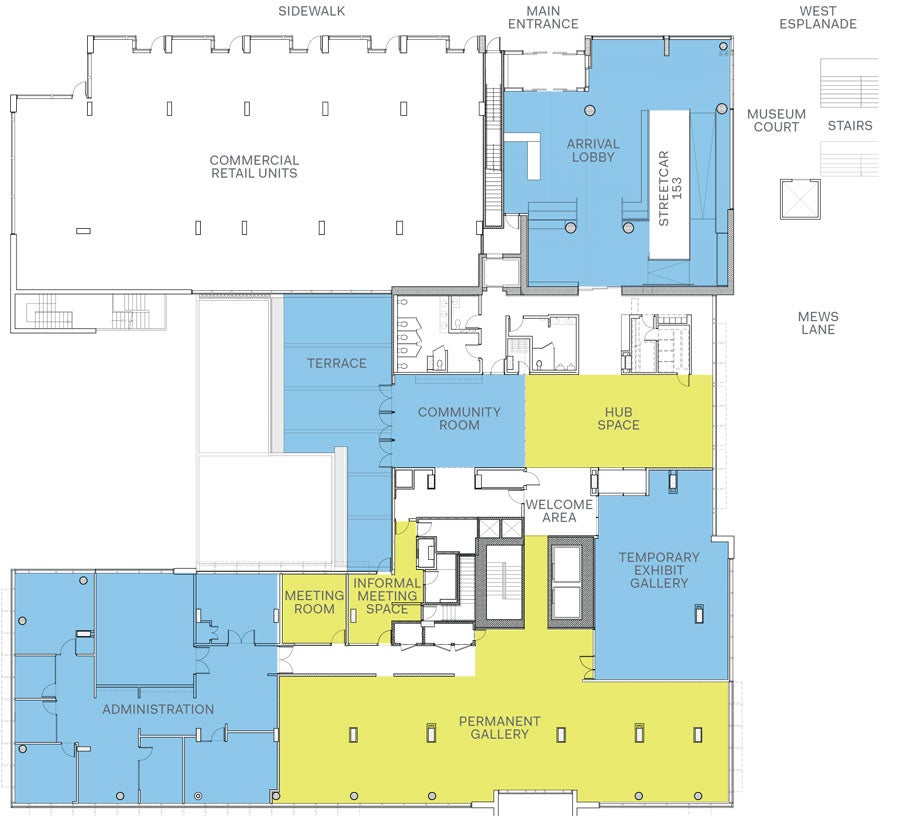 Community Fundraising Campaign
A community fundraising campaign with a target of $2.5M is now underway. Contributions are being used to build interactive exhibits, outfit public spaces and create engaging programs for visitors at the new museum. Donations are being made by individuals, families, foundations, businesses and government agencies.
BlueShore Financial

CN

Pacific Arbour Retirement Communities

Vancouver Fraser Port Authority
Public Funding Received
$3.1 Million from the City of North Vancouver

$3.0 Million from the Government of Canada (Canada Cultural Spaces Fund)