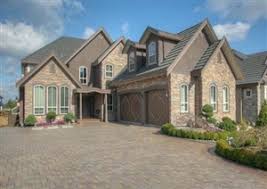 Recently the Vancouver real estate industry has started to climb back to its old ways, beginning its recovery. However the pain is not over at all for most realtors and even developers. 
This Thursday the the British Columbia Real Estate Association have predicted that Vancouver's expected sales will end up to "normalize" by 2020. With only three months left till 2020 this is what they predict, The number of residential home sales is expected to fall 5 per cent in 2019, before rising 11 per cent above that forecast in 2020. The association is expecting prices to fall by an average of 2.4 per cent this year but is forecasting a 3-per-cent price increase in 2020.
On the ground in Vancouver, where sales and prices have been dropping for a little over a year, it's a story of delayed projects and slashed prices.
One excellent example is a project called Vinson House in West Vancouver, this project includes a total of four homes on a single-family lot.
Michael Geller, the architect and developer behind the project, told Star Vancouver in April he was "desperate" to sell the project, as his project has been sitting on the market for months. One of the three-bedroom units recently sold at $1.7 million, reduced from an initial asking price of $2.59 million, according to MLS records.
Geller declined to comment on the Vinson House development for this story but said another similar project, Major Rush Mews, is coming to market in two weeks. Geller said he was thinking of creative ways to sell the project, such as trying to identify a large extended family who might like to buy the homes together. Now a days, as the market is much more difficult to cooperate, everyone must think of the smartest way possible on how to get people to choose their listing, as they need to get the proper amount of money for the home-owner, however still need to pay attention to the real estate market due to other prices.
MLA Canada, a condo marketing firm, has tracked 17 delayed condo projects in the Metro Vancouver area, totalling 6,000 units of housing. Developers have postponed the pre-sales launch date for those projects to 2020 in hopes of finding more favourable market conditions, according to MLA's mid-year market report for 2019. This means once the real estate market begins to rise again, there will be much more availability of homes and condo's for everyone who is looking to buy.
Developers who plan to build condo buildings need to sell pre sale contracts to get construction financing. In its report, MLA warned that the soft pre sale market could put a strain on future housing needs for the region.
The Real Estate Board of Greater Vancouver says two months of modest gains now show that the market is returning to normal. There were 2,231 home sales in the Greater Vancouver area this August, a 15.7-per-cent increase compared to August 2018 and a 12.7-per-cent increase over July 2019 sales.
Compared to one year ago, prices have declined across all areas and housing types, with the exception of Whistler and Squamish.
Vancouver's previously red-hot real estate market sparked a public outcry and government action starting in 2016. The market has now slowed dramatically after a series of B.C. taxes aimed at foreign buyers and speculative activity, tougher bank lending rules brought in by the federal government, and tighter currency controls implemented by the Chinese government. If you are the 1 per cent of people who are unaware of these taxes, here is quick description, these taxes make the owners of their empty homes pay a percentage tax monthly. This affects a huge chunk of the market as plenty of people invest on properties here in Vancouver, but cannot anymore as they have to pay these hefty taxes.
Steve Saretsky, a realtor with Sutton West Coast in Vancouver, said certain kinds of product are now selling quickly and attracting multiple offers. Examples include competitively priced one-bedroom condos as well as detached houses that are priced below $1.5 million, are move-in ready and have a mortgage-helper basement rental suite.
If you would like to learn more about how the real estate market will recover, or if you are thinking about buying or selling your properties, please contact Matt Gul, who is a top luxury real estate agent situated in West Vancouver, who can help you with all of your needs. To contact Matt Gul please call him at 778.888.8888 or email him at matt@mattgul.com
Summarized by: Onur Gul on instagram at @onurguldrone