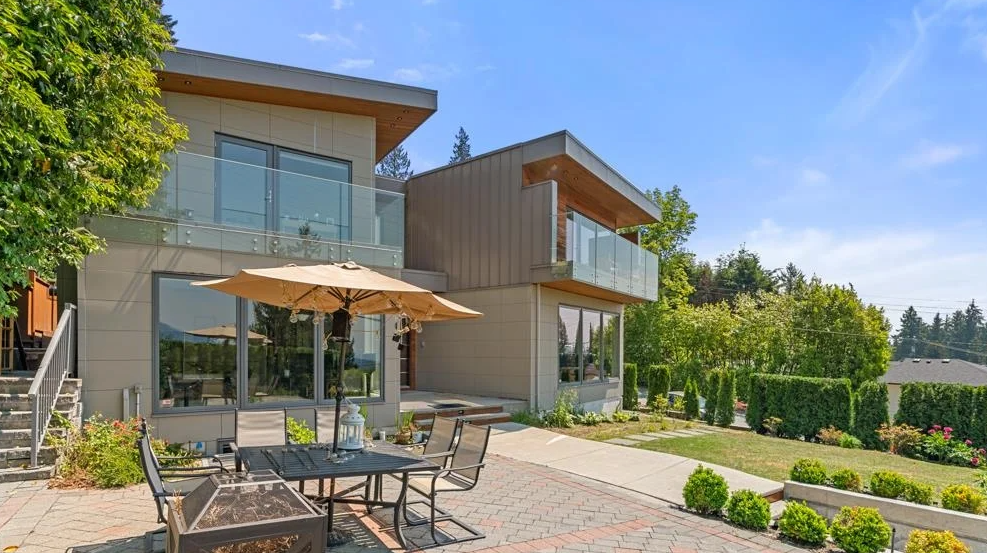 The Bank of Canada's successful maneuver to bring inflation within its target range makes people question whether this will halt further hikes in interest rates. However, specialists warn that rate increases may not be off the table yet.
Statistics Canada informs us that the inflation rate reduced to 2.8% last month, a fall from 3.4% in May. Even with this decrease, 'core inflation'—which covers essential items like food and energy—didn't follow the same downward trend.
The drop in overall inflation can be attributed to decreased gas prices. But, grocery prices remain high, having seen an annual increase of 9.1% up to June.
The Bank of Canada aims to maintain inflation between one and three percent. To help achieve this, they raised interest rates recently, a primary tool central banks use to control inflation.
Looking into the future, the Bank anticipates that inflation will hang around 3% for the coming year before gradually reducing to the desired 2% by mid-2025.
While the Bank's recent rate hikes have contributed to inflation, mainly through increased mortgage costs, Bank Governor Tiff Macklem argues these are essential steps. According to him, increasing the cost of borrowing is vital to ensuring price stability.
Despite the recent decline in overall inflation, economists advise that the Central Bank's job is far from complete. They suggest that underlying inflation needs to be more effectively managed and that there's a real possibility of inflation going back up above 3%.
With inflation now at a more controllable level, some experts foresee the Bank of Canada possibly pausing its rate increases for the rest of the year and potentially even implementing rate cuts in 2024. Nonetheless, the Bank's pursuit of stable inflation is still in progress.
Below is a photo representing the historical inflation rates for Canada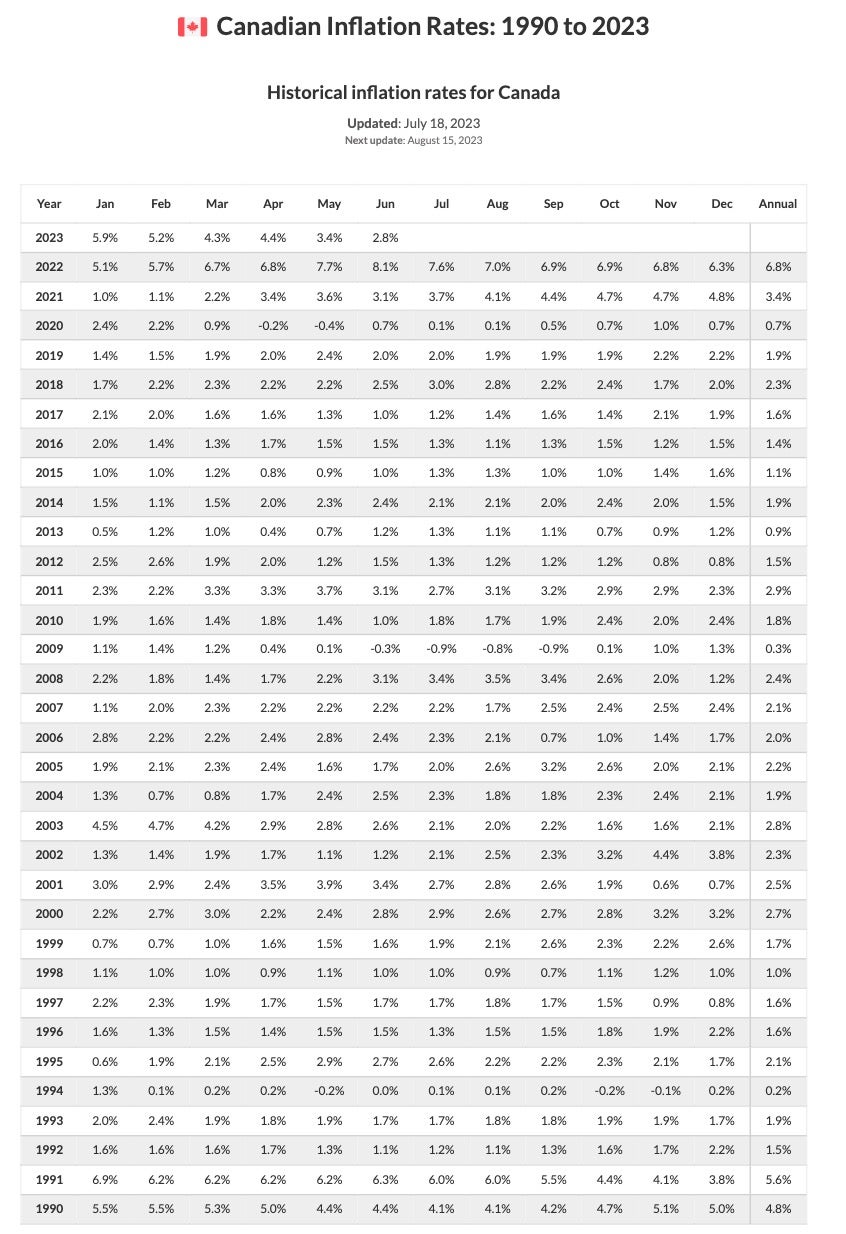 Below is a photo describing 2022 and 2023 inflation in Canada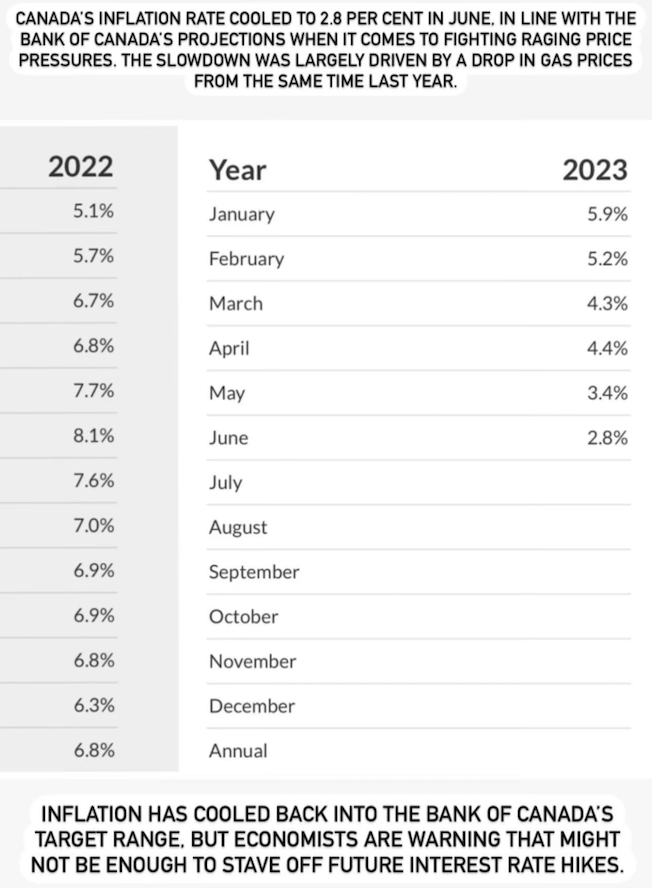 If you would like to learn more about Canada's inflation, or if you are interested in selling or purchasing a property, please contact Matt Gul, one of West Vancouver's top Realtors at 778-888-8888, or matt@mattgul.com.
Lord, C. (2023, July 19).
Inflation falls into the Bank of Canada's target range. are rate hikes done? - national
. Global News.
https://globalnews.ca/news/9838996/canada-inflation-june-2023/