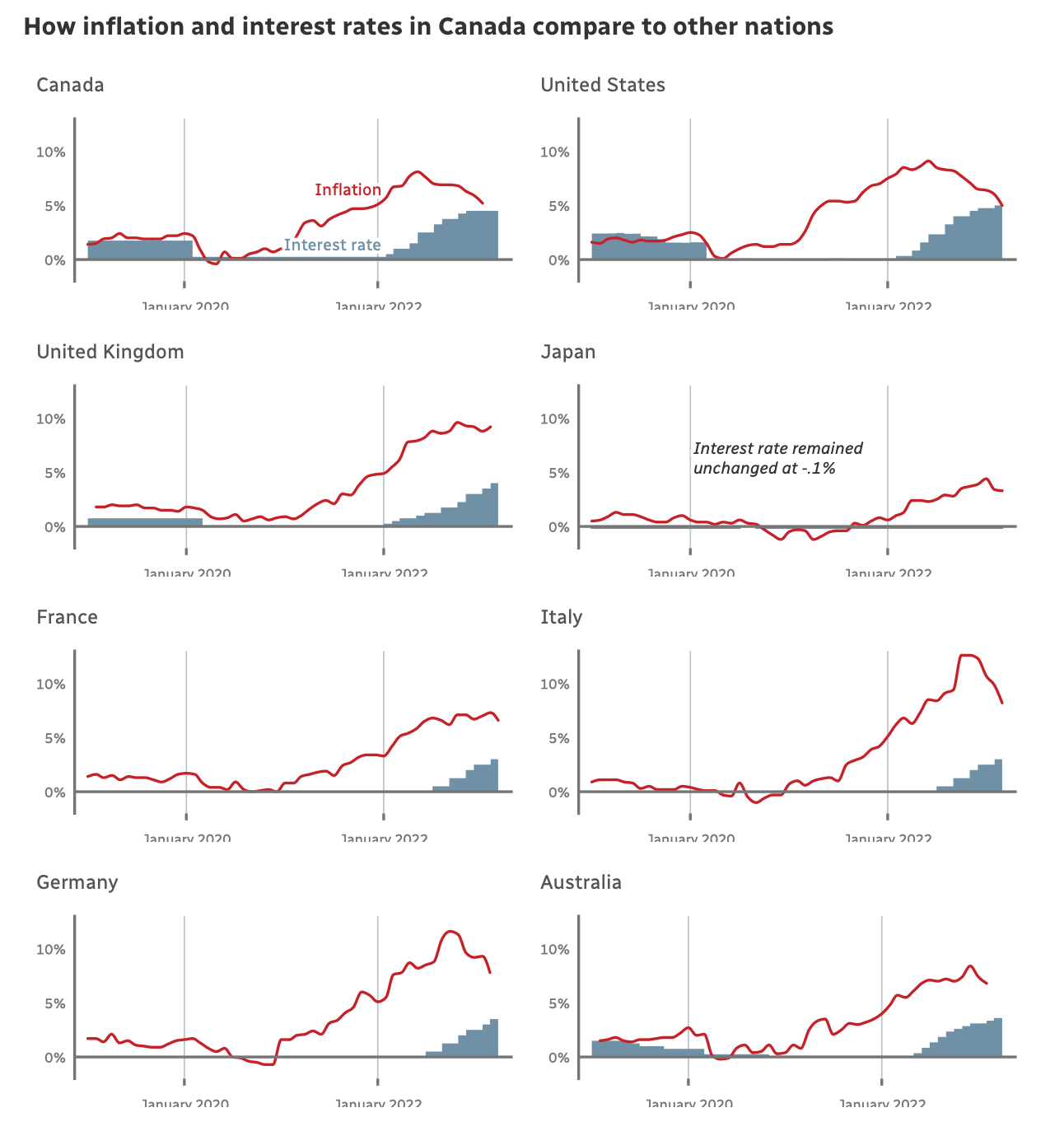 Source: Bank of Canada, Statistics Canada, U.S. Federal Reserve, U.S. Bureau of Labour Statistics, Bank of England, U.K. Office for National Statistics, Statistics of Japan, Bank of Japan, Reserve Bank of Australia, Eurostat (Graeme Bruce/CBC)

"The Bank of Canada held its interest rate steady at 4.5% on Wednesday while the impact of its previous rate hikes filters down through the economy.
The bank's move was widely anticipated by economists, because the bank had telegraphed its intention to hit pause on rate hikes after raising them eight times between March 2022 and February of this year.
After slashing its benchmark lending rate in the early days of the pandemic to keep the economy going, the bank began an aggressive campaign of rate hikes in early 2022 once inflation soared to its highest level in decades"
"Canada's inflation rate peaked at more than eight per cent in June 2022, and as of February 2023 had cooled to just over five per cent. Data for March is set to be released next week and it's expected to show the rate has cooled to as low as four per cent"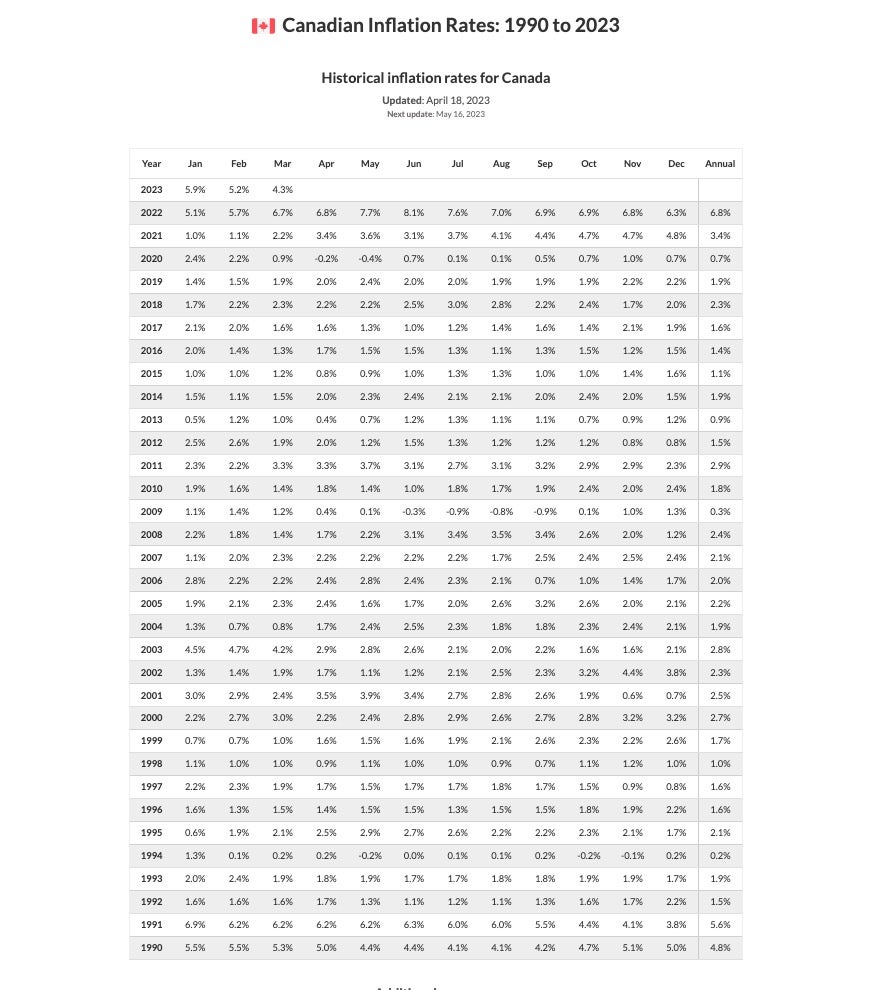 That cooling is why the Bank of Canada has decided to sit on the sidelines for a while. 
"In announcing its policy decision on Wednesday, the bank said in the accompanying Monetary Policy Report that it now forecasts the official inflation rate will come down to three per cent by the middle of this year, and get down to its two per cent target rate by the end of next year"
"Getting inflation down to three per cent this summer will be welcome relief for Canadians," Governor Tiff Macklem said at a press conference following the announcement. "But let me assure Canadians that we know our job is not done until we restore price stability."
The bank left the door open to more rate hikes if necessary down the line, but overall the policymakers at the bank made it clear that they think the rate changes so far are having their desired effect, slowing the economy down enough to bring down inflation.
Carolyn Rogers, the bank's deputy governor, said the rate hikes already in place "will bring down consumption but that is monetary policy taking effect — bringing demand down in the economy and restoring the balance we need to get inflation back to target."
If you would like to learn more about the Bank of Canada's Interest Rate and how it effects your home buying or selling plan, please don't hesitate to reach out to top West Vancouver Waterfront Realtor, Matt Gul with any of your questions regarding buying or listing your home and any questions relating to how the items in this article may impact your decision.
Evans, Pete. (2023). Bank of Canada holds interest rate steady as it forecasts inflation to slow to 3% this year.