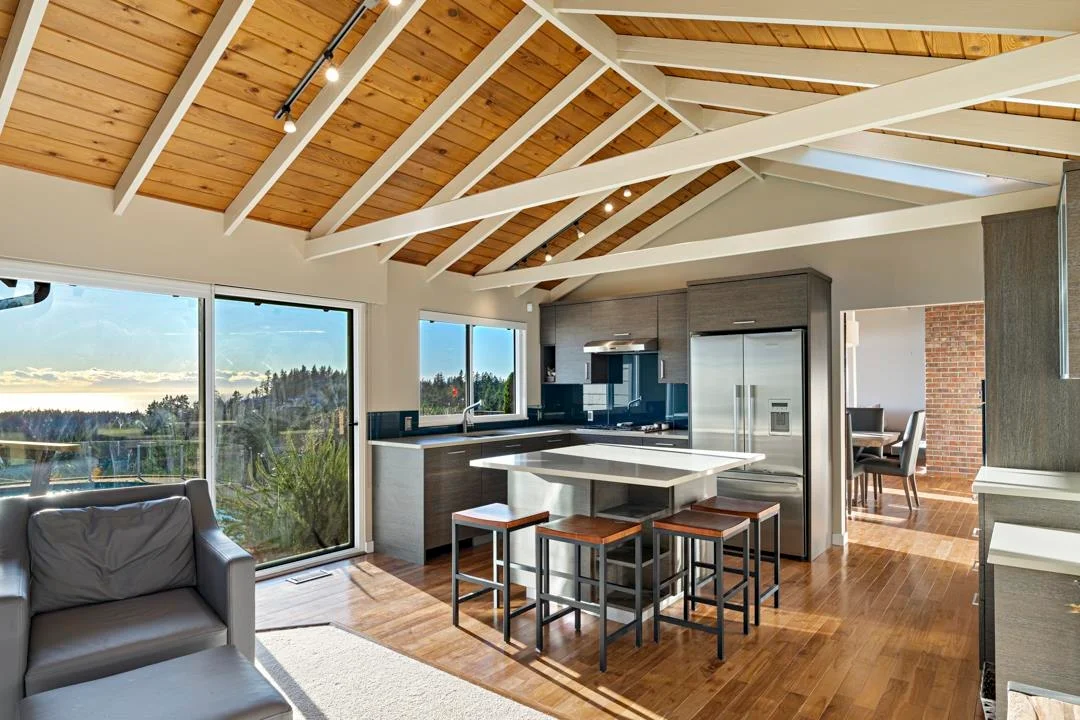 As buyer purchasing power lessens and demand continues to drop, roughly 70% of Canadian housing markets are now considered balanced.
"In its November housing market analysis, the Canadian Real Estate Association (CREA) found that markets continued to cool last month, with both sales and new listings falling across the country. In fact, with the one exception of 2019,
November 2022 saw the fewest new listings for that month in 17 years"

(Hanrahan, 2022). 
Based on a comparison of sales-to-new listings ratios for 101 local markets, CREA found that 69 of them are now considered balanced, where supply and demand are about the same. These findings are a stark contrast from earlier this year when markets all across Canada were staunchly in sellers' market territory, with stiff competition and rapidly rising prices prevailing.
Below is a table of Canadian cities considered to have a 'balanced real estate market':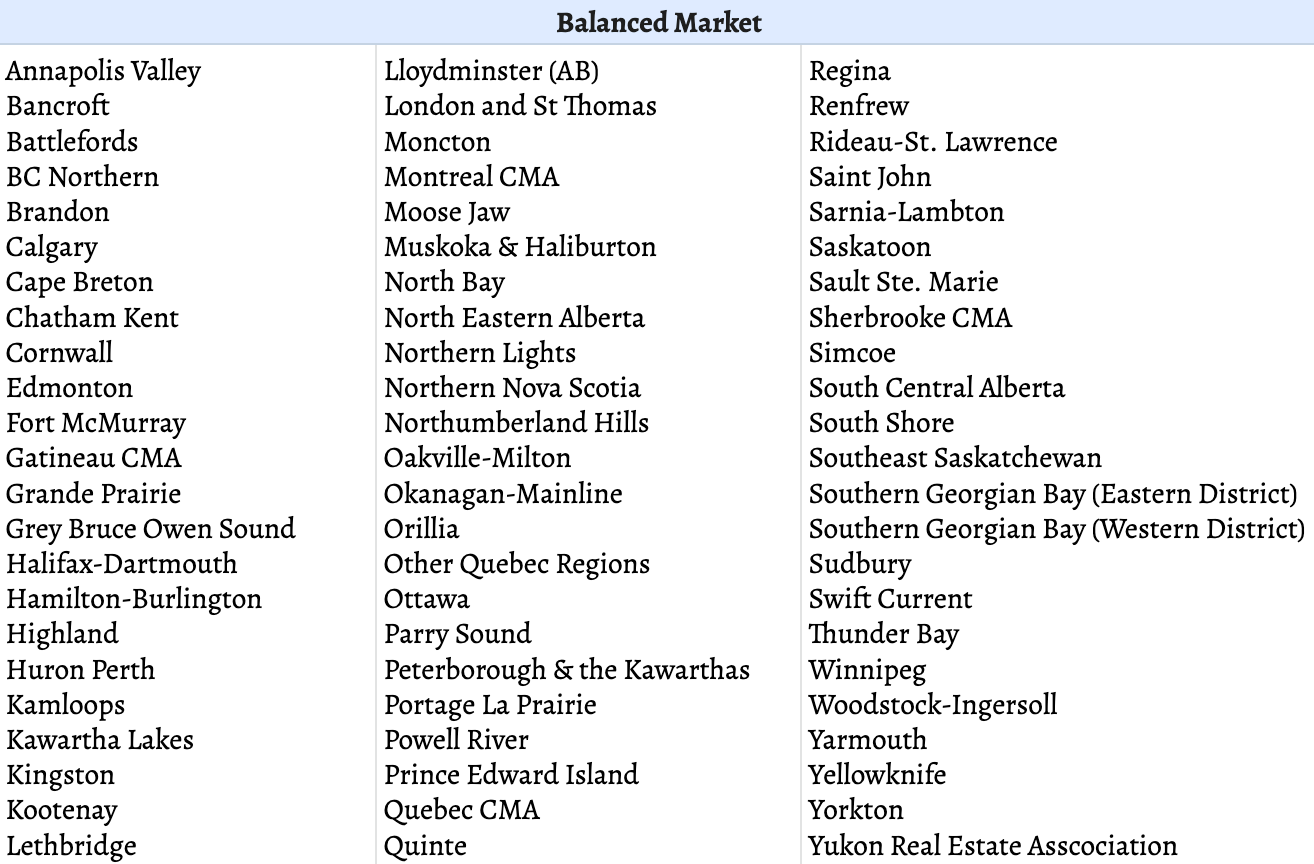 (Hanrahan, 2022)
However, Vancouver and Vancouver Island are still considered to be in a buyers market.
The list includes some of the country's priciest areas like the Greater Toronto Area (GTA), Greater Vancouver, and Vancouver Island. A buyer's market, by definition, "occurs when purchasers are in a more advantageous situation than sellers as a result of the number of homes on the market surpassing the number of buyers"
(Hanrahan, 2022).

(Hanrahan, 2022)

Finally, it is also important to note the cities that are currently in a seller's market:

(Hanrahan, 2022)
Over the next few months, both CREA Chair Jill Oudil and CREA's Senior Economist Shaun Cathcart say that buyers and sellers shouldn't expect a drastic change in the market. But come spring time, things could start to shift
"It will be interesting to see what buyers do when listings start to come out in big numbers in the spring, and even more interesting to see what happens a little later when the Bank of Canada, now widely thought to be at or very near the top of its tightening cycle, starts to eventually cut rates," Cathcart said. "All the other fundamental factors needed for the market to take off again are still out there."

If you would like to learn more about Canada's housing market. Or if you are thinking about buying or selling your properties, please don't hesitate to reach out to top West Vancouver Waterfront Realtor, Matt Gul with any of your questions regarding buying or listing your home and questions relating to Canada's current housing market as well as ways to appeal your housing assessment.