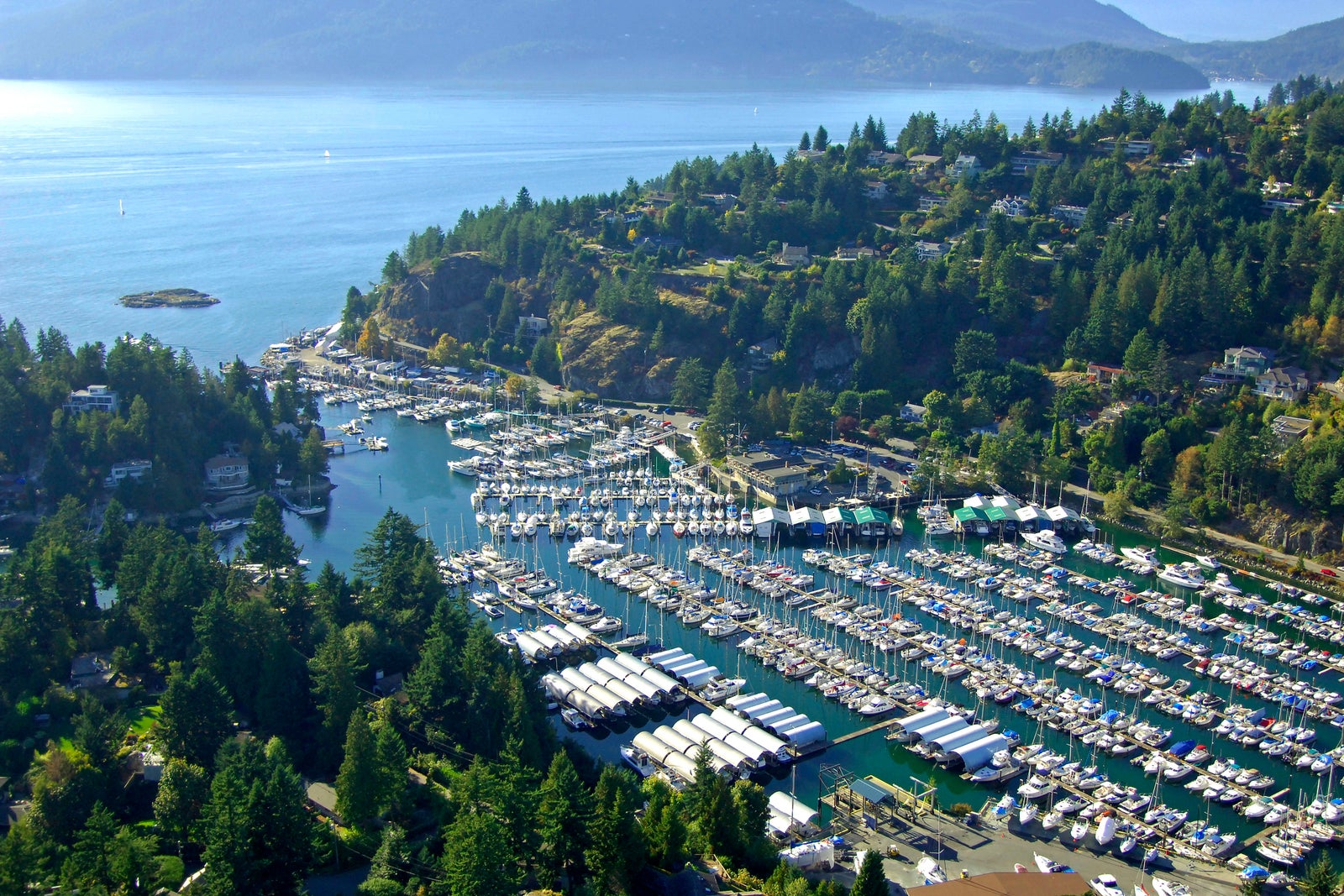 Recent research has demonstrated that West Vancouver is the North Shore's most prominent immigrant as several factors attract wealthy immigrants from around the globe. 
Census immigration data points to West Vancouver as 'global suburb'
"According to the latest round of 2021 census data, immigrants made up 45.7 per cent of West Van's total population. That's compared to 38.3 per cent in the City of North Vancouver, 32.3 per cent in the District of North Vancouver, and 41.7 per cent in Greater Vancouver" (Laba, 2022).
On the other hand, the rate and total number of new immigrants to West Vancouver over the past five years was flat compared to continued growth across both other North Shore municipalities. While West Van is home to 5,250 new immigrants, 7,155 recently moved to North Van city and 7,145 to North Van district.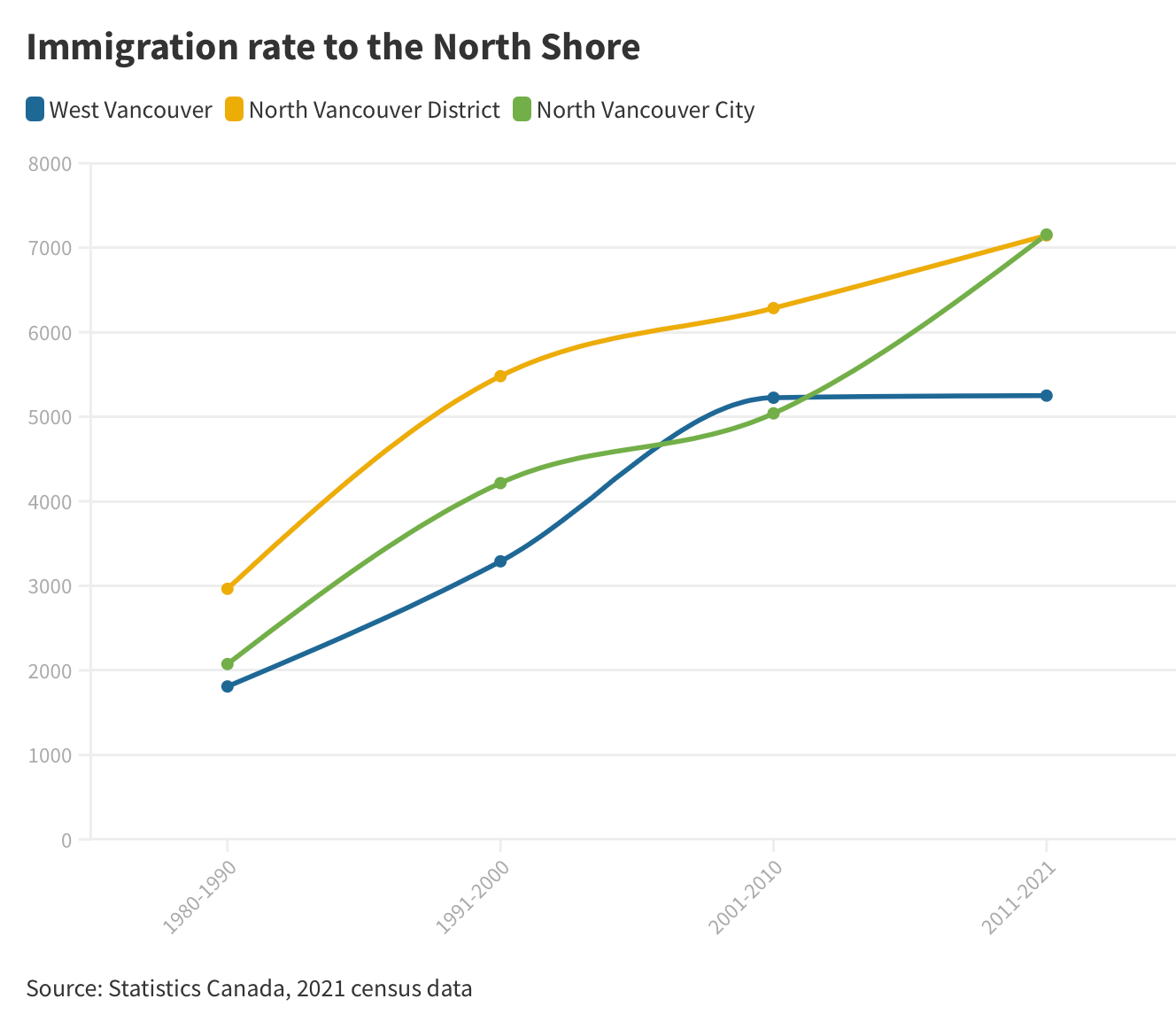 Previous census data released this year highlights West Van's
aging demographics,
and
concentration of high income.
While the district stands out as a deep immigrant community on the North Shore, various complicating factors are mixed in with global migration and wealth, said Andy Yan, director of SFU's City Program.
The Census shows that majority of immigrants on the North Shore are from
China, Iran, and the U.K.
"West Van is home to the North Shore's highest first-generation cohort at 51.9 per cent of the population (which includes 1,530 non-permanent residents). That's compared to 43.8 per cent first-generation individuals living in North Van city and 36.9 per cent in North Van district."
"In terms of places of birth for West Van's immigrant population, 63.4 per cent selected Asian countries – with most reporting China (26.7 per cent of total) and Iran (22.2 per cent); another quarter (22.6 per cent) selected European nations; with smaller numbers from the Americas (5.7 per cent) and Africa (4.8 per cent)."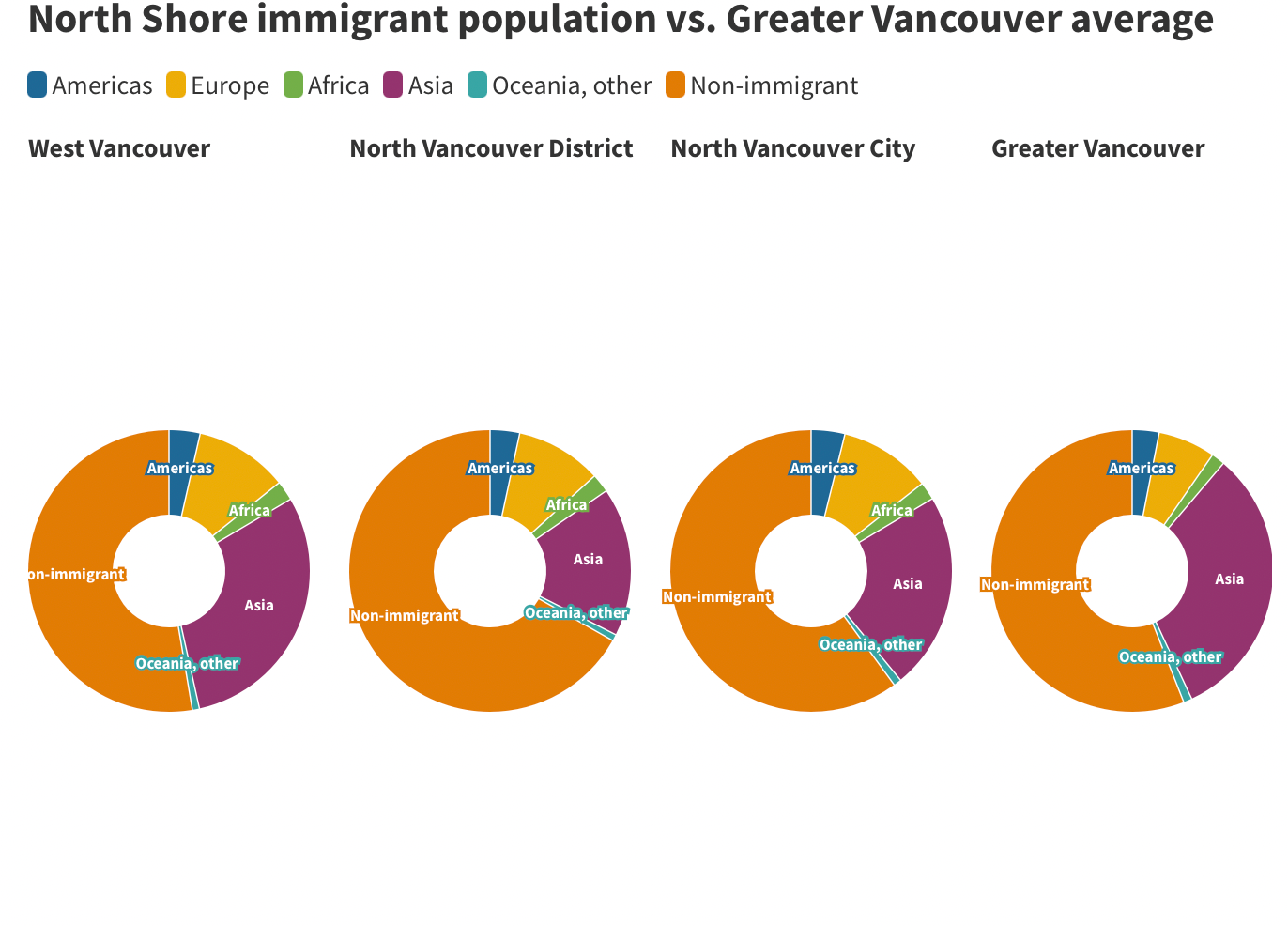 Source: Statistics Canada, 2021 Census Data
"According to Statistics Canada, more than half (56.3 per cent) of recent immigrants living in Canada were admitted under the "economic" category – selected for their ability to contribute to the country's economy. That trend is even stronger on the North Shore, with 78.5 of West Van's immigrants admitted in the economic category, 70.5 in North Van district, and 70 per cent in North Van city.
Conversely, West Van had the smallest refugee population (3.8 per cent), compared to North Van district (6.1 per cent) and city (8.3 per cent)."
(Laba, 2022)
Primary Source: