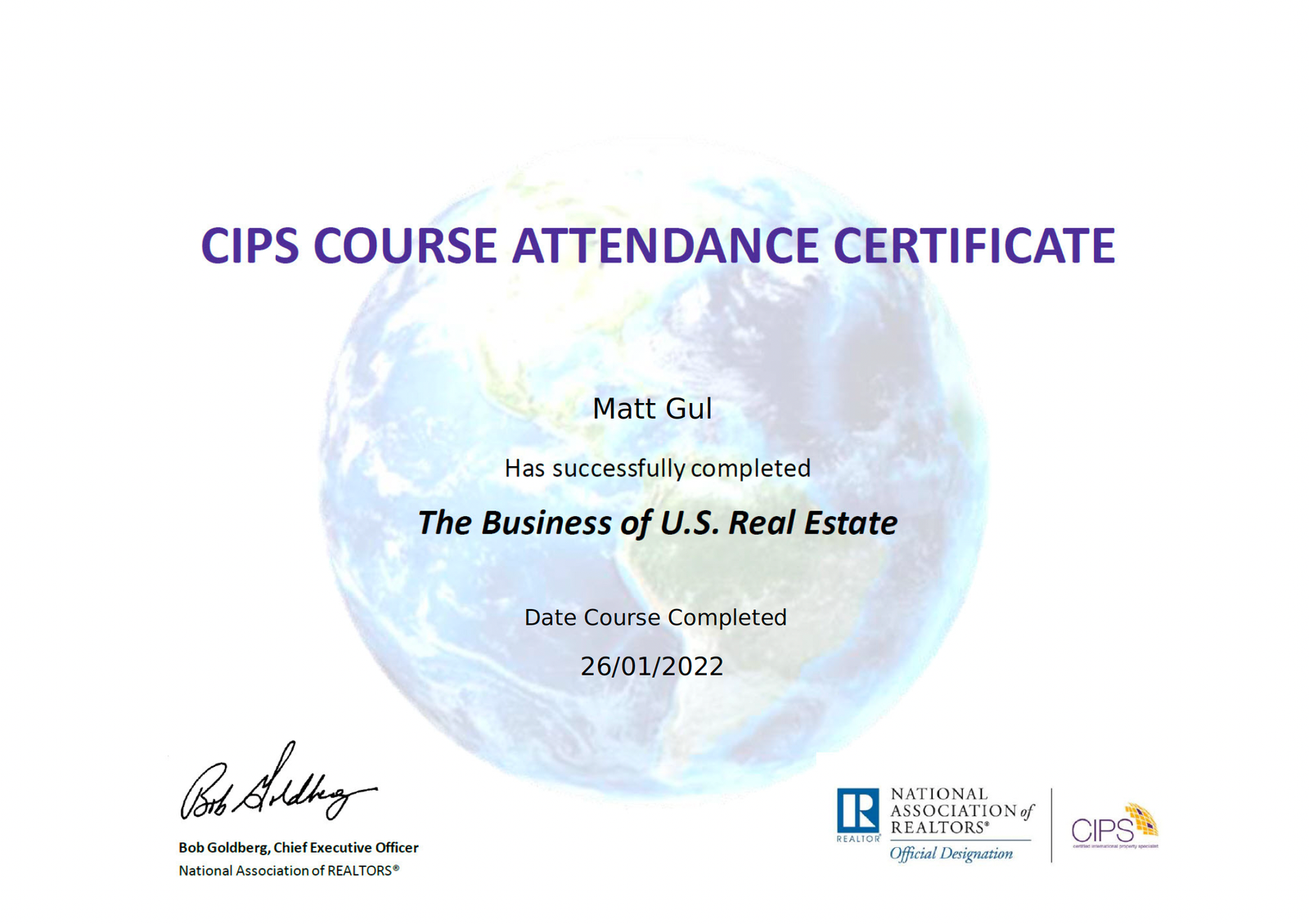 The Business of U.S Real Estate
In the process of earning my CIPS designation for US Real Estate I learned and studied several different components of International Real Estate. 
We first began by learning about the US Economy, and how it impacts the real estate market, including Foreign Investment in US Real Estate. Then, we took a look at the history and background of MLS as well as looking at Realtor.com from an international perspective. 
This segment was followed by a module regarding buying and selling US Real Estate, as well as the closing process. Then, we learned the Real Estate licensing process in the US, as well as the compensation of Realtors in the US. Finally, we studied US Business related laws and regulations including the structure of the US Government, Taxation of Real Property, and Insurance Coverage.