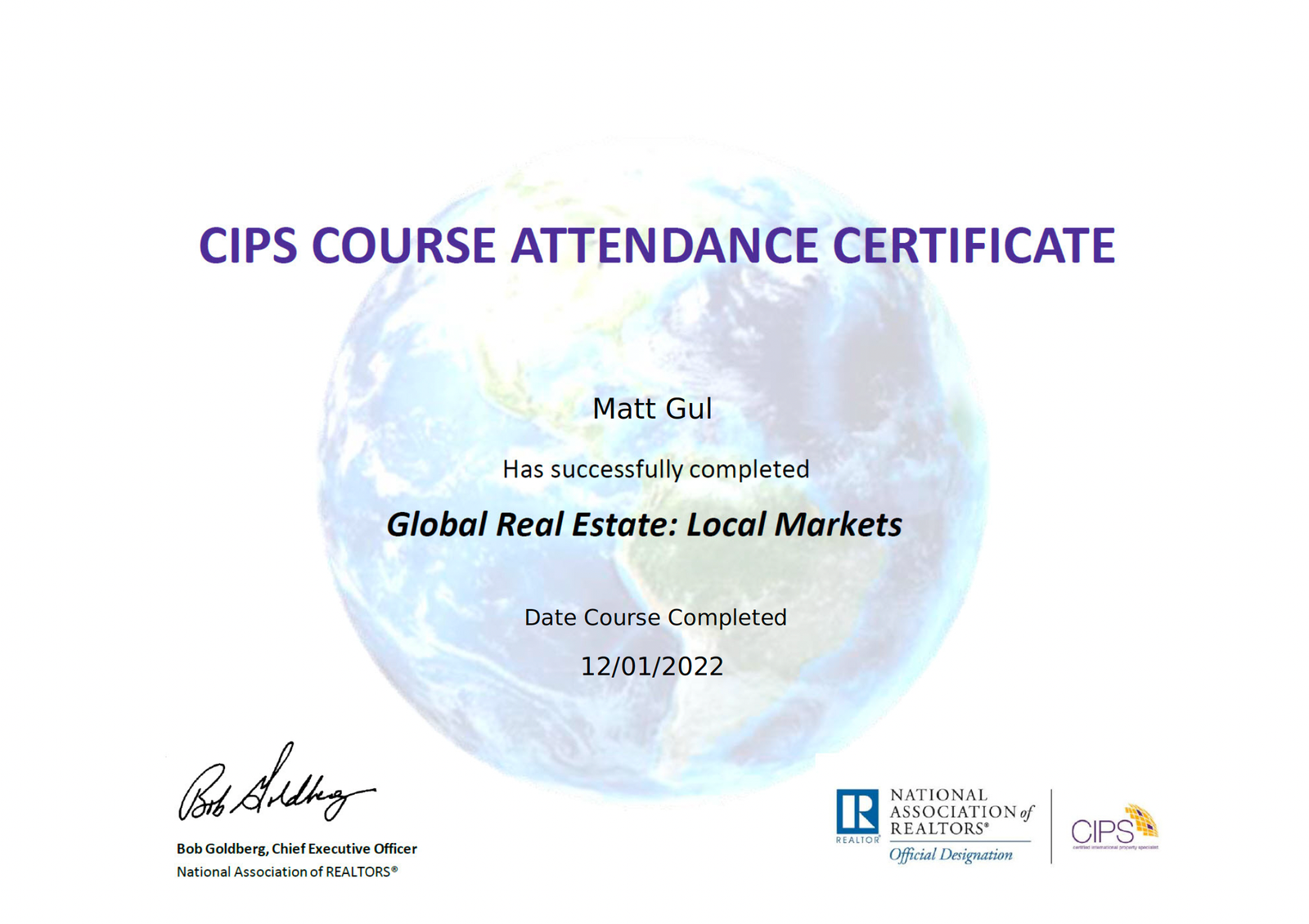 Global Real Estate: Local Markets
For my CIPS designation in Local Markets, we began by taking a look at the Progression of Globalization, Influences on Capital Flow, and learned how to Monitor Trends and Indicators. 
We then studied Gateway Cities, the Top 5 Countries of Origin and Working with International Buyers. These modules were followed by a lesson on Cultural Literacy for Business including High-Context and Low-Context Cultures, Negotiating, and Religious Traditions in Business. 
We then learned a module on serving the Global Market which included lessons on how to adapt my Core Real Estate Skills to the Global Market, how to Qualify International Clients, and Real Estate Practices Around the Globe. Finally, we took a look at Networking Power and how Global Networking differs from Local Networking, Referral Networks and Purposeful Travel.