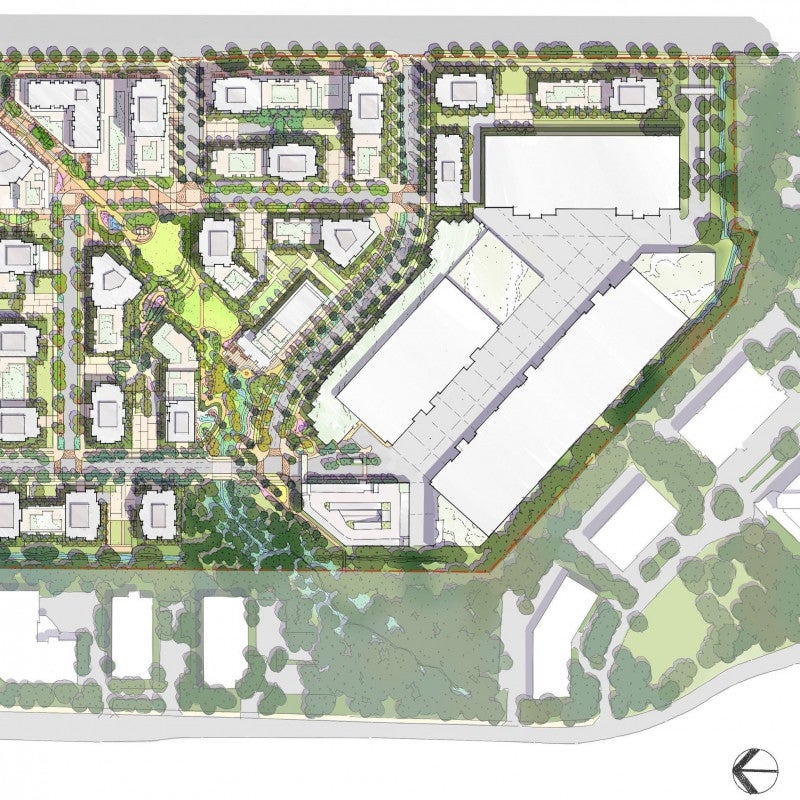 Willingdon Lands Master Plan -Credit: Aquilini Development
Aquilini Development is teaming up with the Musqueam and Tsleil-Waututh Nations on the redevelopment of the Nations' shared territory in Burnaby, known as the Willingdon Lands.
The mixed-use development proposed for Canada Way and Willingdon Avenue will add approximately 5,000 new housing units, as well as a 450,000 square foot film studio, expected to add 3,000 new jobs to the city. The development is envisioned as a "15-minute neighbourhood" with employment, education, transportation, health care, and retail all located within a 15-minute walk.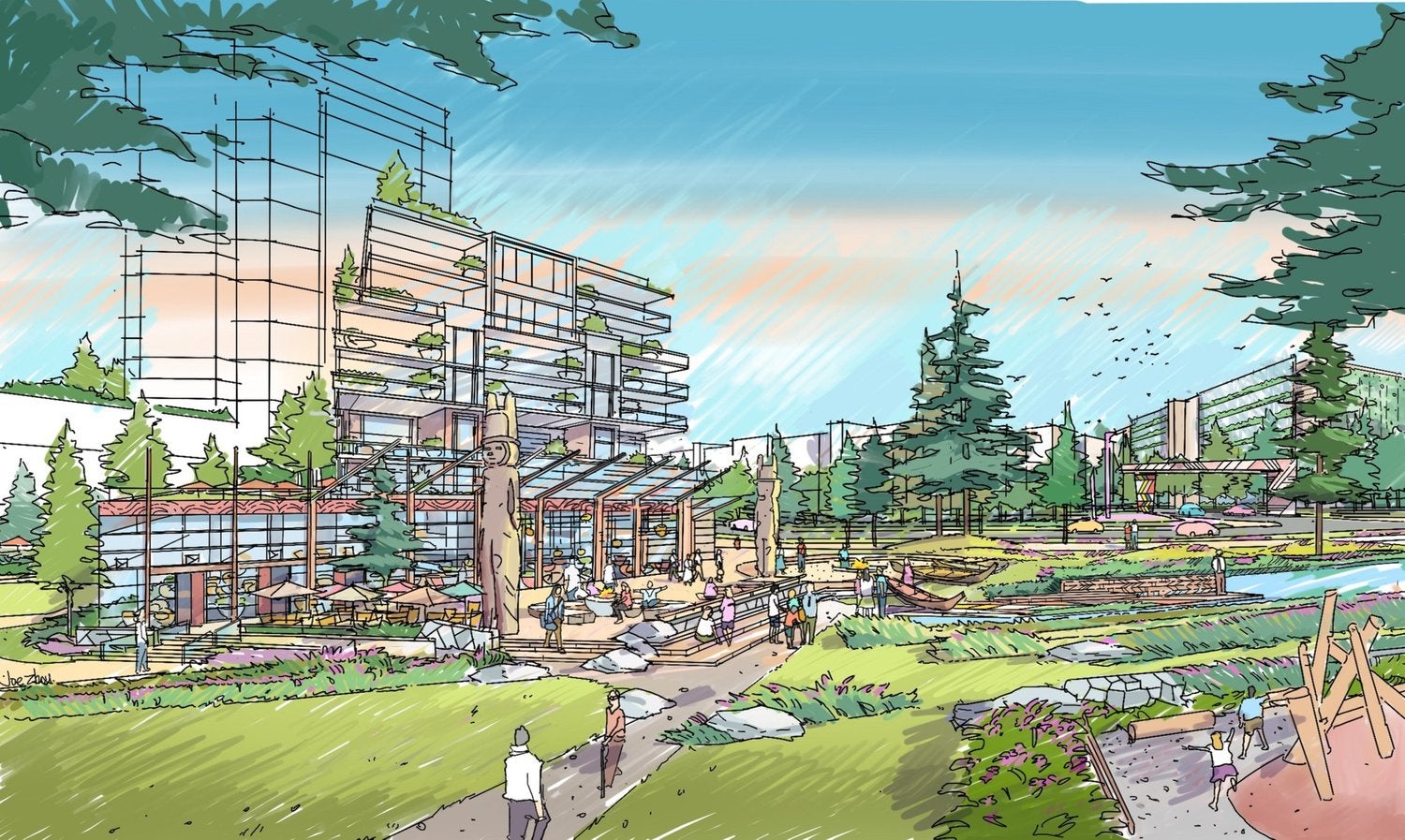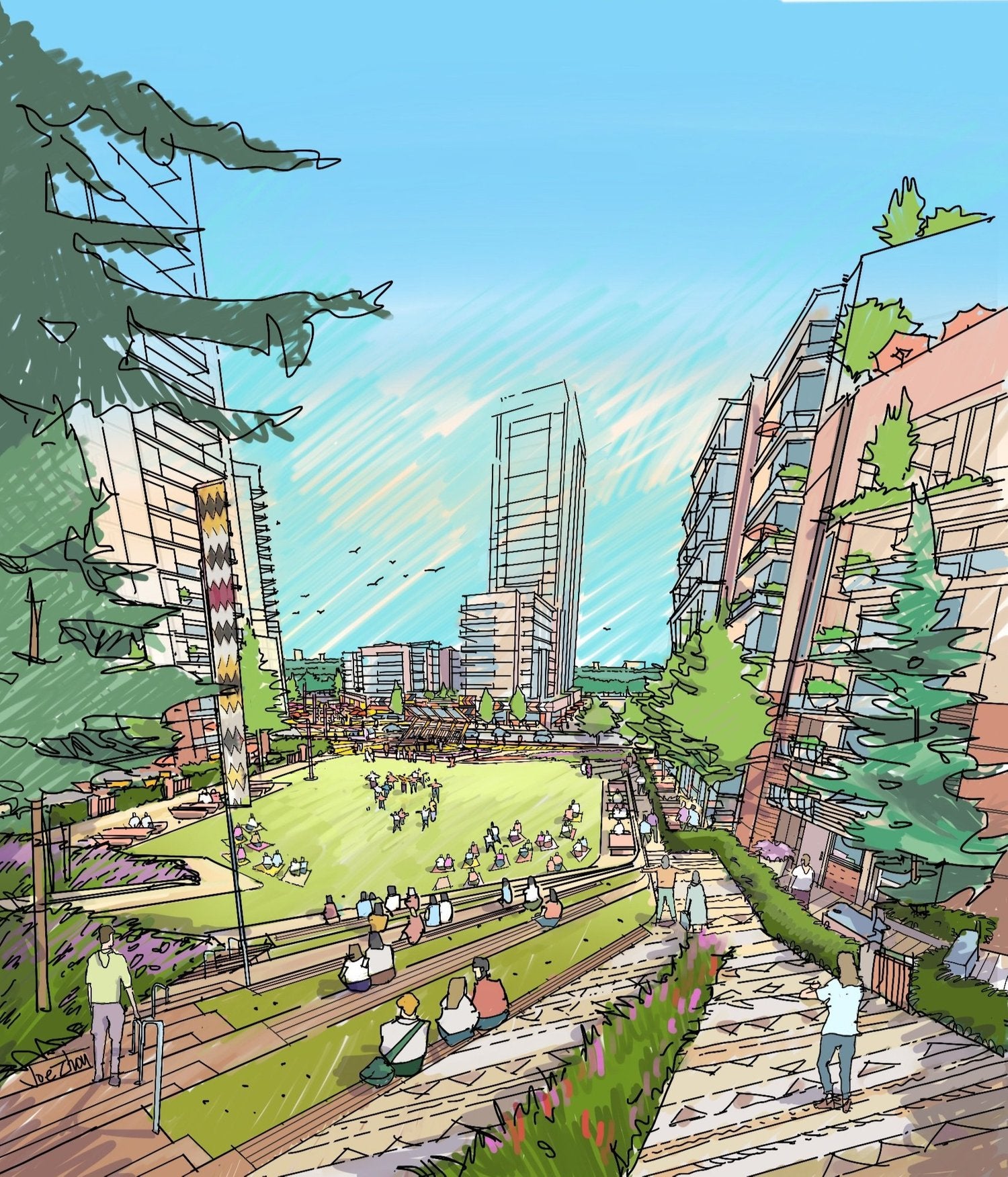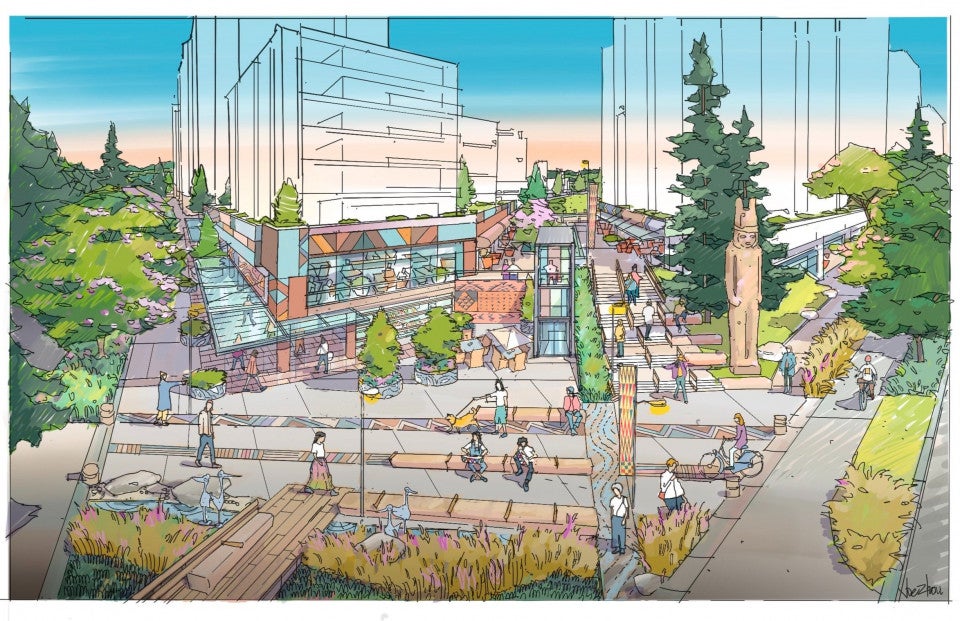 "Our vision for the Willingdon Lands is to create a contemporary Musqueam and Tsleil-Waututh urban village that provides a cultural experience, is interconnected with nature, and allows us to tell our stories through placemaking and design," says Musqueam Chief Wayne Sparrow. "This is an opportunity for us to continue our legacy as land developers and economic forces within the modern landscape. With this project, we will continue to advance reconciliation and accommodation and create a positive legacy for future generations."

The development group hopes to have the rezoning completed by mid-late 2022, with construction of phase one expected to begin by late 2022.

If you would like to learn more about Willingdon Lands, or if you are thinking about buying or selling your properties, please contact Matt Gul, who is a top luxury real estate agent situated in West Vancouver, who can help you with all of your needs. To contact Matt Gul please call him at 778.888.8888 or email him at matt@mattgul.com