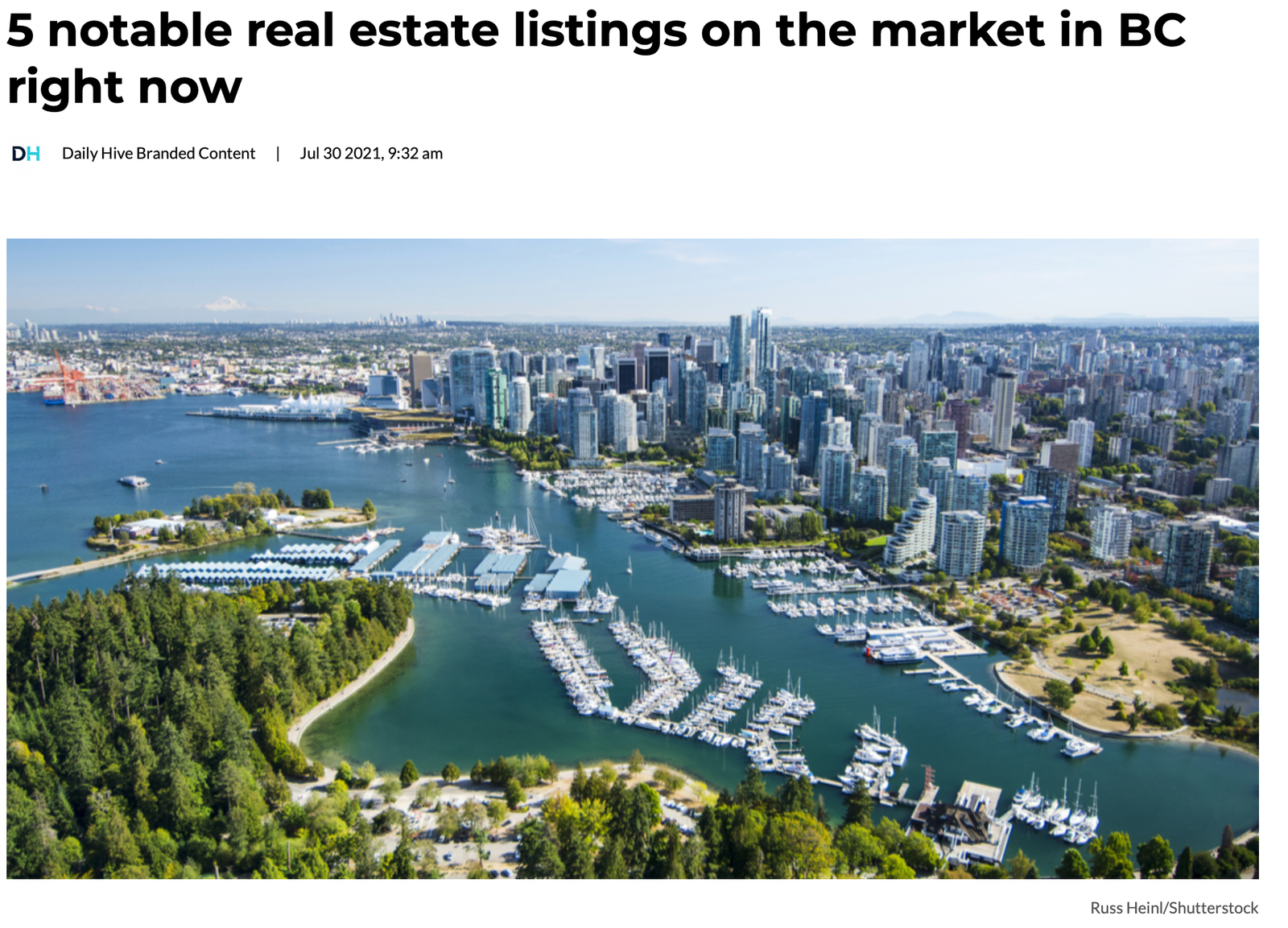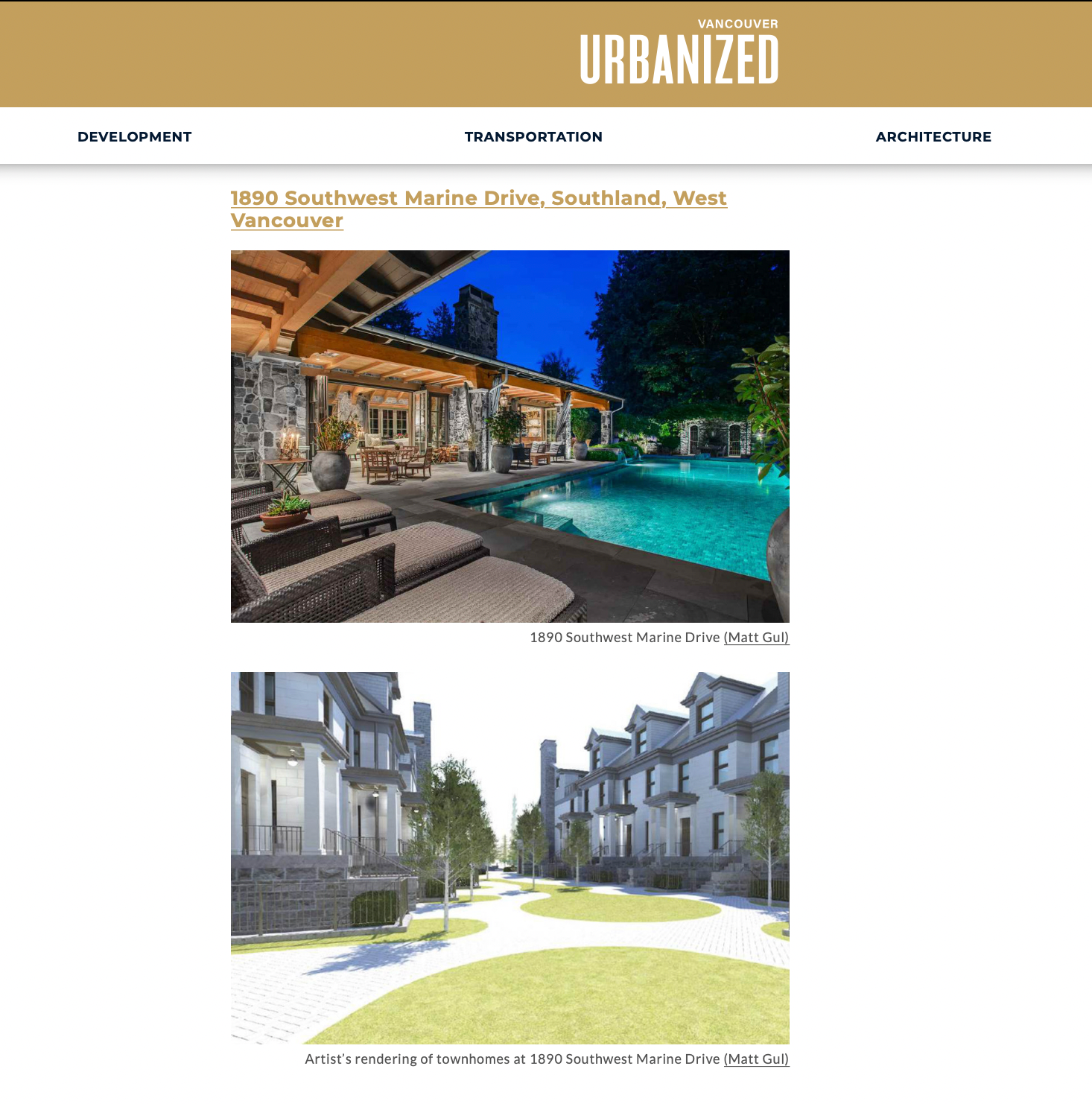 Type: Three-bedroom, five-bathroom home
Price: $15,500,000
Overview: Resting on a 43,179 sq ft lot, this single-family home on Southwest Marine Drive feels more like a luxurious resort villa. Built in 2005, the two-storey home has its own covered patio, an outdoor pool, and a yard landscaped by Paul Sangha. Now, one buyer has the potential to transform the lot into 28 rental-only townhouses under the Affordable Housing Choices Interim Rezoning Policy. Instead of accommodating one family, the rental townhomes could house up to 50 people with 16 units (each with three bedrooms and 12 garden suites), five with two bedrooms, and seven with one bedroom — in addition to 26 off-street parking spaces. The property would resemble a mansion from the outside, blending in harmony with the surrounding neighbourhood. Please note, the listing price of this property is reflective of the intention to re-zone.
1890 SW Marine Drive, Southlands, Vancouver, BC - $15,500,000
1890 SW Marine Drive, Southlands, Vancouver, BC
www.mattgul.com - 778.888.8888 - matt@mattgul.com
A great opportunity to purchase a great Southland Estate Home with the potential rezoning under the AFFORDABLE HOUSING CHOICES INTERIM REZONING POLICY in process. The potential to built up to 28 Townhouses.
Rezone the current RS-1 site to CD-1 to accommodate a 28 unit family oriented development with a density of 0.74 FSR. The proposal consists of 16 townhouse units, each with 3 bedroom and 12 garden suites, 5 with 2 bedrooms and 7 with 1 bedroom. 26 off street parking spaces are proposed 19 will be located in an underground parkade accessed on the east side of the lot from Marine Dr 
TOTAL SITE AREA: 43,215.24 SQ.FT.
GARDEN LEVEL: 6,734.00 SQ.FT.
MAIN LEVEL: 9,242.00 SQ.FT.
SECOND LEVEL: 9,242.00 SQ.FT.
THIRD LEVEL: 6,635.00 SQ.FT.
GROSS FSR: 0.74
TOTAL: 31,853.00 SQ.FT.
PROPOSED UNIT MAKEUP 
GARDEN LEVEL: 
BACH/1BR - 7
2BR - 5 
UPPER LEVELS: 
3BR/4BR - 16