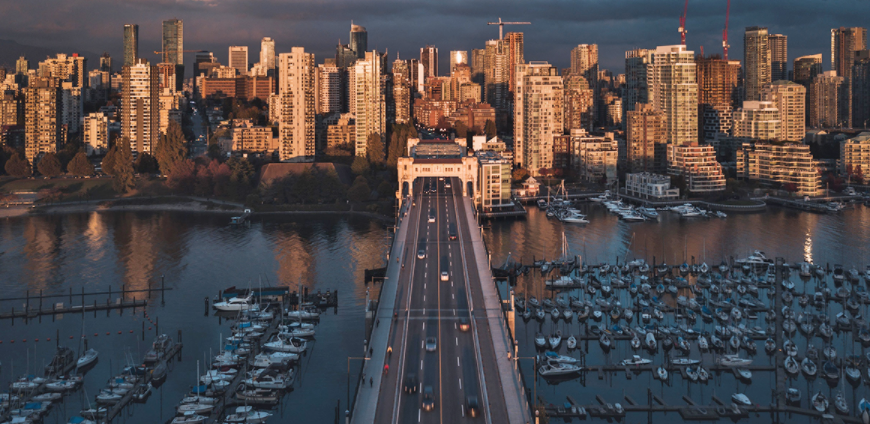 Newly released data from Canada Mortgage and Housing Corporation (CMHC) shows the scale of the role that condominiums play in increasing Metro Vancouver's rental housing supply.
According to the CMHC, a new record was broken with a total of 11,118 condominiums being added to the rental housing supply in the region in the year 2019. This is an extreme increase representing 18.9 per cent year-over-year. This includes the 8,824 rental homes which were converted from existing condominiums and the 2,294 rental homes from new condominiums completed between 2018 and 2019. 
In fact, the conversion of condominiums into rental homes was the most contributing factor. This is due to a recently developed tax, the provincial government's speculation, and Vacancy Tax. This made many people decide to turn their empty condominiums and homes into rentals in order to avoid paying expensive taxes for their vacant homes. 
The strong growth has also come from other years of growth such as 2016 to 2018 where thousands of existing rental condominiums were converted to other uses. 
Analysts are also suggesting that surges in converted condominiums to rental homes are going to be highly unlikely. 
Vancouver has also been the region's most popular location for short-term vacation rentals. 
Vancouver has had a very strong rental demand for a very long time, consistently having very expensive rental prices. However, although there was a very high amount of conversions in condominiums in Vancouver, the vacancy rates remained unchanged at 0.3 per cent.
The average rent for purpose-built secured units increased by 4.7 per cent in 2019 compared to year-over-year. However, the rents of condominium units were not affected at all. This could be the result of increased competition between landlords as a result of the higher rise in supply due to many conversions occurring from condominium to rentals. 
However, this is not always a great thing. The CMHC states that more purpose-built secured rental housing needs to be constructed to increase the overall supply. This is due to a dependence that is building up as well, on unsecured rental condominiums for overall supply. 
"While condominium units are an important source of rental supply for the region, that supply is volatile, owing to the flow of units into and out of the rental market. This volatility poses challenges to the security of tenure for long-term tenants," reads the report.
If you would like to learn more about the condominium units converting into rentals, or if you are thinking about buying or selling properties, please contact Matt Gul, who is a top luxury real estate agent situated in West Vancouver, who can help you with all of your needs. To contact Matt Gul please call him at 778.888.8888 or email him at matt@mattgul.com
Summarized by: Onur Gul on Instagram at @onurgulfilm