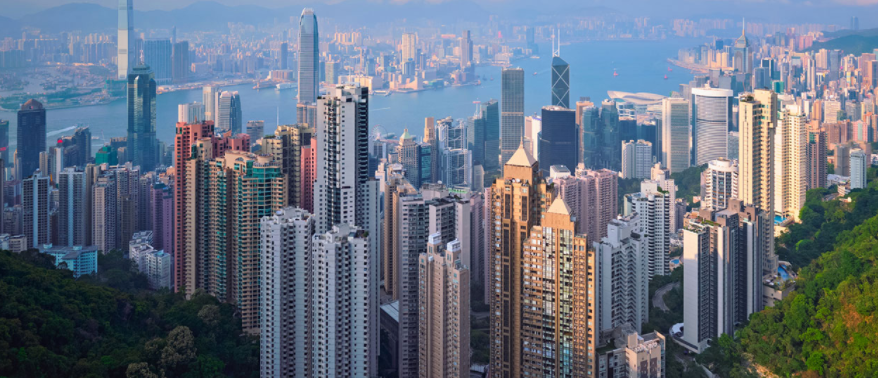 Canada is opening up immigration pathways to residents of Hong Kong who are coming to work, study, or seek asylum.
Despite COVID-19, Canada is streaming towards launching two new immigration pathways for Hong Kong residents, along with this they also will add new measures for asylum claimants. 
Immigration Minister Marco Mendicino recently made the announcement 10 days ago on the twelfth, saying these initiatives build on the 2021-2023 Immigration Levels Plan.
These measures are in support of Canada's commitment to maintaining the connections between Canada and Hong Kong in response to the Chinese government's implementation of their national security law in Hong Kong on June 30, 2020. You probably have heard about the protests in Hong Kong about these new laws and such. 
The minister also claimed that Canadian citizens and permanent residents of Hong Kong will receive expedited processing of any documents that they require in order to return to Canada. Family members of Canadians may also travel to Canada under the current rules. However, due to COVID-19, they must quarantine for 14 days upon their arrival. 
If you weren't aware, Hong Kong is one of the largest Canadian communities abroad. With over an estimated 300,000 Canadians situated in the city. 
You may be wondering what the two new immigration pathways for Hong Kong residents could be. 
Canada is working on accomplishing the process of permits for eligible Hong Kong youth who want to work or study in Canada.
The Immigration, Refugees, and Citizenship Canada (IRCC) will also be offering a new open work permit to Hong Kong graduates. The permit will be valid for up to three years, the experience that the graduates get from their work can go toward an application for permanent residence. These work permit holders can apply for immigration through existing pathways such as the Express Entry system, or one of the two new immigration programs specifically for Hong Kong youth. 
The eligibility criteria for the work permit will be based on candidates' post-secondary education completed in the last five years, and a few other factors such as spouses and common-law partners. However, the government does not have a set date on when this offer will begin, but it is expected to launch soon.
Moreover, the two new immigration pathways will be available in 2021. The first one will be available for former Hong Kong residents who have had a minimum of one year of authorized work experience in Canada. They will have to meet the minimum language and education levels. The second pathway is for those who have graduated from a Canadian post-secondary institution. These people will be able to apply directly for permanent residence. 
A very positive factor of these two new pathways is that applications will be able to include inland spouses, partners, and dependent children in their application. 
There are measures that are currently being taken for asylum claimants from Hong Kong.
A very important note is that peaceful protests are legal in Canada, therefore people who have been arrested or convicted of protesting will not be denied on grounds of inadmissibility.
Alongside, Canada will be implementing an exemption to the 12-month bar on a pre-removal risk assessment for Hong Kong residents. These assessments are going to be examining the risk that a person may face if they are returned to their home country. This is a very helpful adjustment to immigration policies.
Hong Kong residents, and other foreign nationals, who are in Canada still have access to the asylum system. Eligible asylum claims are decided based on individual merits and evidence presented to the Immigration and Refugee Board of Canada.
Moreover, residents of Hong Kong who are at risk of persecution and have ended up fleeing to another country could also be eligible under Canada's existing resettlement programs, such as the Private Sponsorship of Refugees Program and the Government-Assisted Refugees Program.
There are also a few additional measures that Hong Kong residents should learn.
Canada is temporarily waiving the application processing fees for Hong Kong residents in Canada who apply to extend their stay. 
The IRCC will also be promoting super visas for parents and grandparents. A super visa is a multi-entry visa that provides multiple entries for a period of up to ten years.
If you would like to learn more about these two upcoming immigration pathways, or if you are thinking about buying or selling your properties, please contact Matt Gul, who is a top luxury real estate agent situated in West Vancouver, who can help you with all of your needs. To contact Matt Gul please call him at 778.888.8888 or email him at matt@mattgul.com
Summarized by: Onur Gul on Instagram at @onurgulfilm