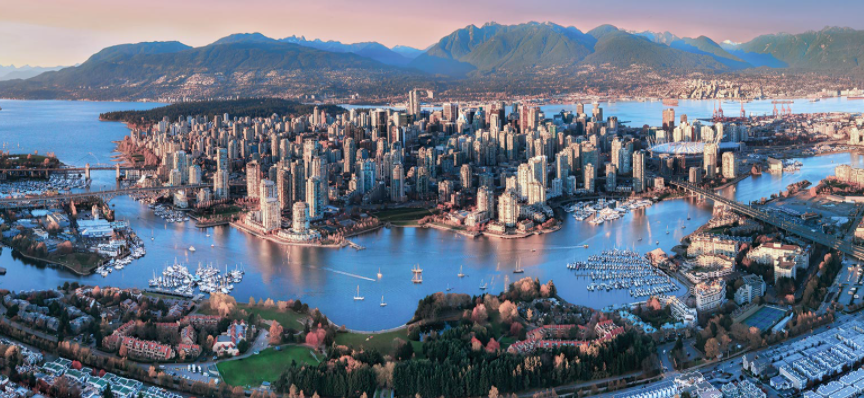 Vancouver home sales were up 29 per cent compared with a year ago in October, making it the second-best October on record, the Real Estate Board of Greater Vancouver said Tuesday.
The board claimed that Vancouver agents sold 3,687 homes in the month of October, which is a massive rise year-over-year compared to 2,858 sold in October 2019.
Along with this, benchmark home prices also rose with Vancouver homes hitting $1,045,100 in October. Up six per cent year-over-year and 0.4 per cent from September.
Overall, the locations where the home prices rose the most were Bowen Island and Sunshine Coast. Bowen Island experienced a 5.7 per cent rise, and in the Sunshine Coast, they experienced a 3.2 per cent price rise. 
West Vancouver was the priciest neighborhood, with a benchmark price of $2,266,000.
In the month of March, the housing market experienced some trauma due to COVID-19, however now in November, the housing market has really started catching up and is surprisingly doing great. 
Due to many people staying at home during the pandemic, many people are rethinking their housing situations and are deciding to sell or buy. 
Home sales have also increased immensely in the detached homes market. Having risen 1.2 per cent from September. In October, 1,335 detached homes changed hands, a 42.3 per cent increase year-over-year. Detached homes also saw the biggest year-over-year price increase in October, up 8.5 per cent to $1,532,800.
However, the detached home market is not the only market improving. The smaller market for attached homes, such as townhouses and row houses also saw massive sale increases. As they rose 45.9 per cent to 782 sales. The benchmark price was up 5.4 per cent year-over-year to $813,000.
However, in the more common Vancouver housing; apartments, the sales growth was slightly slower. Apartment sales hit 1,570 which is up 13.4 per cent compared year-over-year. However, it is still a massive improvement.
Of October's listings in Vancouver, 2,891 were apartments, 948 were attached homes, and 1,732 were detached homes.
This is a total of 5,571 homes on the market. This is a 36.7 per cent increase year-over-year, however it is below the 6,402 homes that were listed in September. 
If you would like to learn more about the 2020 October real estate market, or if you are thinking about buying or selling your properties, please contact Matt Gul, who is a top luxury real estate agent situated in West Vancouver, who can help you with all of your needs. To contact Matt Gul please call him at 778.888.8888 or email him at matt@mattgul.com
Summarized by: Onur Gul on Instagram at @onurgulfilm