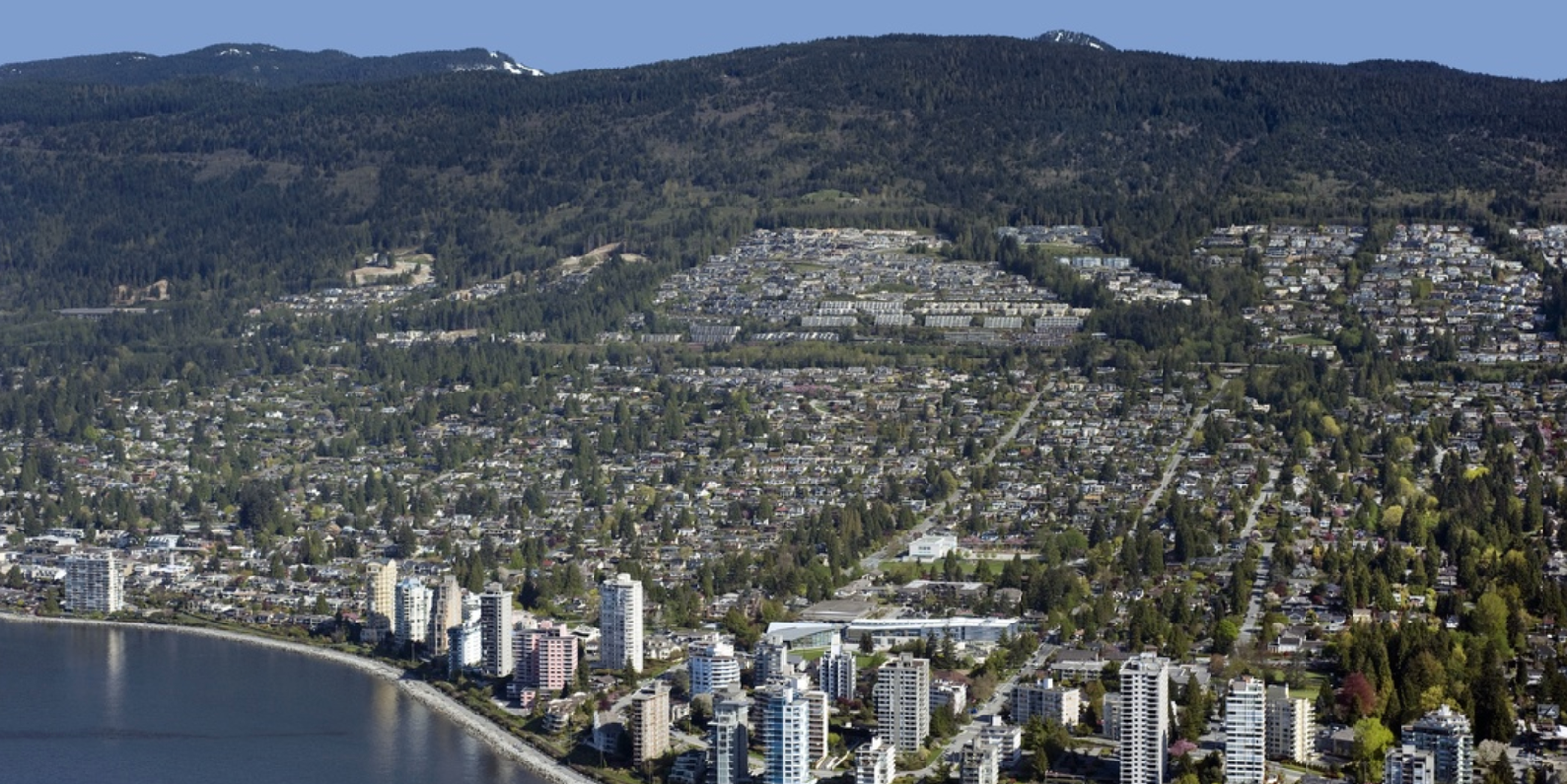 Currently, the number of "monster homes" in West Vancouver is rapidly increasing and the Neighbourhood Character Working Group is trying to change this. 
You have until August 21 to make your opinion count on this topic.
- Limit how much you are able to see a new home, as they can tuck their basements into the slope of a hill.
- Enhance housing and rental stock by encouraging secondary suites and coach houses.
- Simplify and ease the approval process for people who want to create additional living spaces.
This would also benefit the housing market. With smaller homes in West Vancouver, it will also mean there will be less expensive homes. This could lead to more families being able to buy in West Vancouver, rather than moving elsewhere due to West Vancouver currently only having homes out of their price range. 
The district is welcoming feedback into its Neighbourhood Character Working Group draft recommendations, some of which are listed above. An online form allows residents to comment on each of the six categories of recommendations.
The group has been meeting since August 2018, they have found many issues and challenges that faced the district's residential landscape. They are currently focused on five main issues: building size, landscaping, neighbourhood, public interface, and housing diversity. 
The working group will review the comments and incorporate them into its report to council this fall.



"The recommendations, if endorsed by council, will provide direction for future bylaw and policy amendments that affect neighbourhood character," the district's website says.




COMPLETE FORM HERE: 
https://www.westvancouverite.ca/neighbourhood
#1
Objectives
Reduce the overall size of new houses and encourage smaller above-ground portions to reduce visible bulk.

Maintain the incentive to encourage part of allowable FAR square footage to be built in the basement, so that the two very visible storeys above are moderately reduced.

Compensate for the above-ground size reduction with a new bonus for building a secondary suite or coach house.

Note that the size limitation proposed by this recommendation is partially offset by the buildable area bonus proposals in the following section "Suites & Coach Houses".
Recommendation
Reduce Floor Area Ratio (FAR) from .35 to .30
The Floor Area Ratio refers to the buildable area, defined by the ratio of a building's total gross floor area to the size of the land area of the lot. On lots larger than 7,285 sq. ft., limit the floor area of new houses to .30 FAR (reduced from .35) plus the portion of the basement that is below grade.
On lots between 4,500 sq. ft. and 7,285 sq. ft., limit the buildable area of houses to a fixed 2,200 sq. ft. (reduced from 2,550)
plus
buried basement.
On lots smaller than 4,500 sq. ft. (only 130 such lots) no change to the FAR (remains at .50)
plus
buried basement.
Matt Gul Answer:
The current .35 is very reasonable, reducing that grade is a mistake because people prefer to live above ground, it's not desirable to be living below ground. It will cause us to spend more energy in our houses as we can not use daylight. It is very unlikely to be able to live in your basement during the day time without turning the lights on. Reducing the grade from .35 to .30 will increase our energy spend.
Have you ever thought about why some people need giant mansions? The answer is surprising, as a real estate professional selling the most luxury properties,  I am connected with the high end clientele - those big houses, 90% of them, are like museums, or a collectors safe, any house I have come across in my life over $15 million, their owners are buying and collecting art, antiques, jewelry - on the street you see a $20 million dollar house but inside is $50 million worth of art. When you stop building giant houses, you are stopping people who are purchasing Canadian art, International art, and collecting from living in West Vancouver. Those people are going to go somewhere else, another city, or maybe another country. I tell you a true story, I have a medical surgeon who came to West Vancouver to buy a large house, I picked him up from the airport after he landed with his private jet and I took him on a tour and showed him 10,000 SQ FT houses, he said "Matt, I need minimum 45,000 SQ FT house" and I asked why, will you be meeting w family members? for entertainment? He said "I'm a collector, I have 50,000 SQ FT homes in LA, London, and other places in the world. I'm collecting ancient Chinese art in Canada, because there are many ancient Chinese items in Canada that have arrived in the last century. I want to purchase them, and continue purchasing them, and keep them in my house in Canada." With the existing policy, there is no way to accommodate someone like him, and you are still planning on reducing the ratios, you are not welcoming to entrepreneurs, and respectful investors with this policy. As a community, we need affordable houses, but at the same time, we need those giant mansions, and together that is West Vancouver.
-
#2
One goal of the working group is to encourage livable suites and coach houses on suitable properties, in such a way as to maintain neighbourhood character (i.e. moderate density and an overall detached house feel to the streetscape). It is also a way to compensate for reducing the buildable FAR, as recommended in the previous section, by encouraging the buildable area on a lot to include a coach house and/or suite.  Note that in this report, the term "coach house" is meant to include "laneway house" and "detached secondary suite".
Incentivize legal secondary suites in new-build houses.

Encourage coach houses for both new builds and existing housing stock.

Maintain a significant size distinction between the main house and its coach house.

Streamline the permitting process for coach houses.
Recommendations
Provide a 500 sq. ft. FAR bonus for a suite
If a legal suite is built into a new home, the total allowable buildable area for the lot should be increased by 500 sq. ft. for lots larger than 7,285 sq. ft.; for lots smaller than 7,285 sq. ft. the incentive bonus should be 350 sq. ft. The maximum size of a suite should remain at the current 968 sq. ft.
Provide an 800 sq. ft. FAR bonus for a coach house
If a coach house is built on a lot, the allowable buildable area on that lot should be increased by 800 sq. ft. with no increase in the buildable area of the main house.
Matt Gul Answer:

That's a very good idea, it can help accommodate our young family members because it is very difficult for young people to stay in West Vancouver and this will help them greatly. At the luxury level, family and guests can stay, and at the affordable level it can become a mortgage helper. There is a benefit at every level.
-
The street face of some houses can appear plain and/or imposing. Current regulations are designed to force architectural detail/interest on the tallest face of a house, including some setback of the upper floor from the main floor. However, under current regulations, it is possible to have a basement which is fully exposed to the street, magnifying the apparent size of houses and giving the appearance of a three-storey house, which is technically not permitted.
Objectives
The face of the house that presents to the street should be articulated (not a single flat plane).

Houses should not present to the street as a full three storeys.
Recommendations
Refine the highest building face (HBF) regulations

Overhangs beyond the HBF setback area should be limited to a maximum of 4 feet

If facing the street, exposure of the basement should be no more than 24 feet of its horizontal width and half of its vertical height

Where a garage door is oriented at 90 degrees from the street, relax the front yard minimum setback 10 feet for the garage

The 1/3 exclusions to the 45 degree plane setback requirements for HBF should be contiguous

Include over-height decks in FAR calculations

Eliminate manipulation of grade with planters

Limit the length of unarticulated (blank) side walls 

Limit the height of butterfly and shed roofs to match flat roofs
Matt Gul Answer:
1. Hiding the basement is a good idea, home owners usually want to hide their basement as people like their privacy, therefore it should not be a complicated process as it is a natural desire. But if it is very difficult to hide the basement it should not be a requirement as it can cause complications. These outlines should only be recommendations as having too many restrictions will devalue West Vancouver.
2. 90 degrees to road garage is a great recommendation, however, giving the setback bonus is a good initiative, however, may cause complications in the future.
3. Over-height decks should not be calculated in far calculations as that is the standard across the globe and it is not just. This will affect our properties design, and looks, this is usually for design, and not for use. Putting a limit will affect how our properties will look in a negative manner.
4. Planters used around new development have a detrimental impact to all neighbours. In order to alleviate any issues created by the use of planters we propose that all building height regulation and floor density regulation are calculated off of natural grade on the property prior to any development. Finish grade calculations should be eliminated.
5. Limiting the overhangs to 4 feet is a mistake, we are technically living in a rainforest , overhangs are created to keep water out of the property. Overhangs are not a designers preference,  as they make the home darker, but they are necessary to protect the home.
6. Semi-enclosed areas should not be included in FAR calculations, it is stopping people's enjoyment. 
7. Length of blank walls should not have restrictions, this will ruin several components of structural landscaping.
8. There should not be limits on butterfly roofs and shed roofs, it is affecting architectural freedom.
-
#4
Objectives
Encourage a greener streetscape, with green landscaping used to partially screen houses, walls and fences from the street.

Encourage boulevard designs that tie in to the lot and the neighbours.

Encourage responsible site drainage.

Discourage excessive hard surfaces visible from the street.
Recommendations
Include boulevards in the landscape plan

required for a building permit.

Lower the cost of the bond

for a landscape plan

Limit hard surfaces

visible from the street (even if they are permeable concrete pavers).

Fine tune boulevard parking space rules

Limit the maximum height of a fence or a combined fence and retaining wall seen from the street to six feet

Require softening of fences and retaining walls with landscaping

 

Limit extreme grade modifications

to encourage following the natural grade and limiting excessive removal or importing of soil.
Provide a best practices handout for retaining wall treatments

and to encourage the use of natural rock walls, and for drainage.
Matt Gul Answer:
I think all of the issues with west vancouver neighbourhood character can successfully be solved with two items. One strategic landscaping to screen any development from the street will make any such development blend into the harmony of the existing neighbourhood. As evidence the subject development at 1739 Mathers Ave should be an example of this. As the largest home ever constructed in west Vancouver history the dedication to its landscape to make the development harmonize with the neighbourhood is a perfect example of this as it all but disappears from the street. Two it was noted in the proposal that the planters used around new development have a detrimental impact to all neighbours. In order to alleviate any issues created by the use of planters we propose that all building height regulation and floor density regulation are calculated off of natural grade on the property prior to any development. Finish grade calculations should be eliminated.
-
#5
In some cases, existing bylaws appear to conflict with "maintaining and enhancing neighbourhood character". The recommendations in this section are intended to align regulations that have accumulated over many years with today's neighbourhood character goals.
Recommendations
Simplify subdivision of appropriately-sized lots

to encourage two smaller homes instead of one very large home by:

Reducing subdivision costs by removing Community Amenity Contribution (CAC) payments for single-lot subdivisions in established single-family-detached zones.

Reducing the minimum lot size in all RS zones by 10% – 15% to enable the Approving Officer to approve subdivision of large lots that are currently just below the threshold.

Allowing greater diversity of lots when considering sub-division (panhandles, corner/flanking lots, zero-lot-line duplexes.)

Limit the maximum allowable home size

to 150% of the minimum lot size in the same zone.

Allow flexibility of front-yard setback where appropriate with a simplified process

for approval of modified front yard setbacks when approved by the neighbours.

Simplify and reduce permitting costs to encourage renovations

by, for example, revising the trigger for engineering utility upgrades or relaxing regulations regarding setbacks when renovating older homes.

Remove the penalty to basement FAR exemption for having an exterior stair, path or door access, up to 3 feet wide, to the basement.

Deter increasing the size of the basement exemption

(and as a result allowing larger houses) by artificially digging the basement deeper
Matt Gul Answer:
This is a good thing, as it is helpful for the young people as we need young people in our community that can afford to live in West Vancouver.
-
#6
Objectives
Raise awareness of neighbourhood character and neighbour impacts on any new development.

Encourage applicants and designers to consider the neighbours and neighbourhood character from the beginning of their planning.

Ensure applicants are aware of best practices for character, boulevards, landscaping, heritage, etc. by producing handouts.

Alert neighbours that construction is being considered, early enough in the process that they may have a chance to influence it.
Recommendations
Raise the profile of Neighbourhood Character in District processes

by adding language to the District's OCP and review procedures so it is noted as an important consideration.

Provide a best practices handout

that outlines expectations around consideration of impact on neighbours when planning and building a new home.

Encourage discussions in the early stages of design

by creating a voluntary "pre-consultation" system for all permit and development applications.

Notify neighbours when a permit application is received.
Matt Gul Answer:
Great feature, will help solve a lot of neighbour challenges.
If you would like to learn more about "monster homes" in West Vancouver, and what you can do about the problem, or if you are thinking about buying or selling your properties, please contact Matt Gul, who is a top luxury real estate agent situated in West Vancouver, who can help you with all of your needs. To contact Matt Gul please call him at 778.888.8888 or email him at matt@mattgul.com
Summarized by: Onur Gul on Instagram at @onurgulfilm