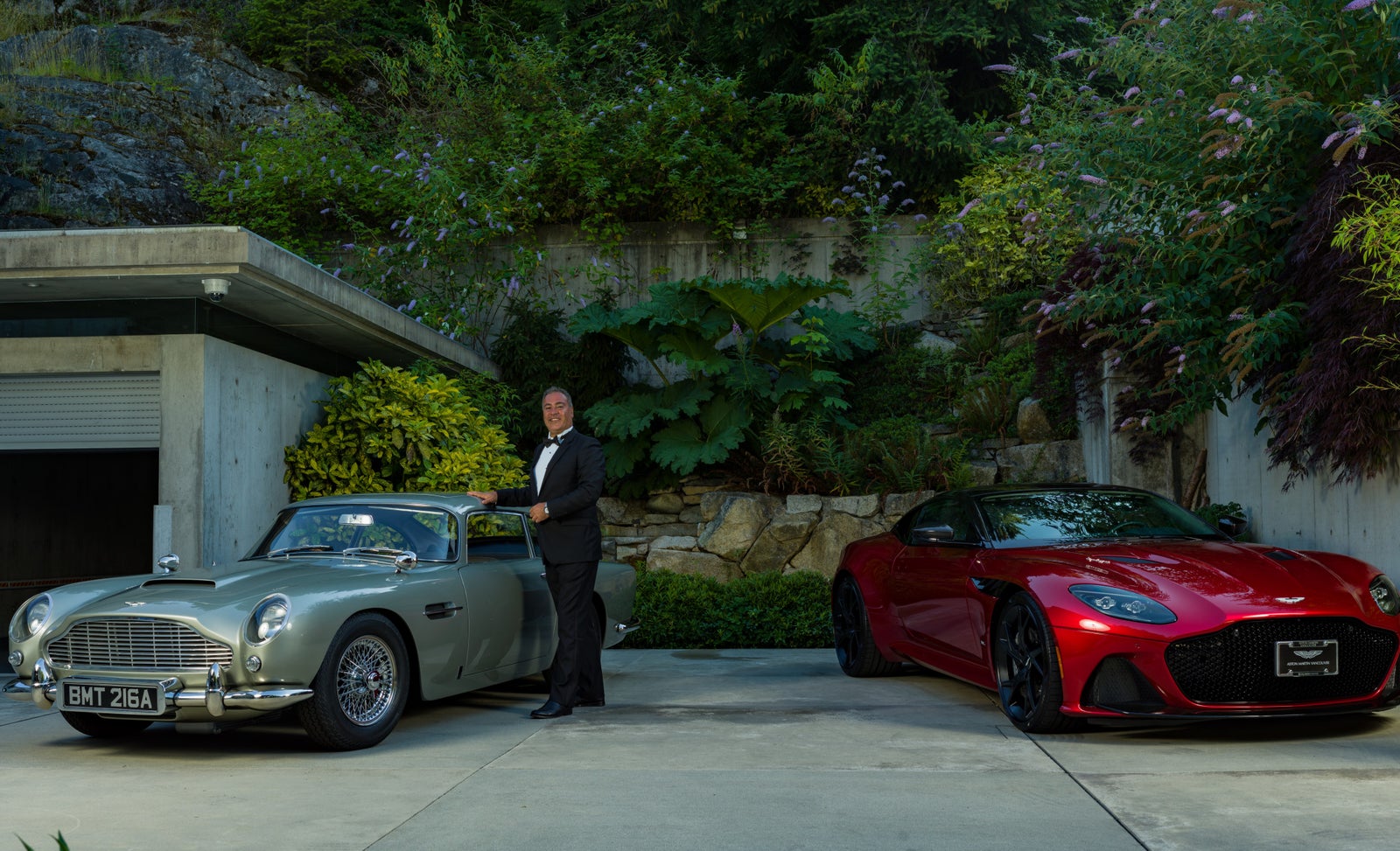 It was another great day at Seaside Place, West Vancouver for the 007 themed shooting.
We had some extraordinary vehicles at the 007 shooting, including:
- James Bond Aston Martin DB5
- Aston Martin DBS Superleggera
- BMW Z8
- 2 Range Rovers
- James Bond Q-Boat
Seaside Place is a world-class private gated community, "Seaside Place" is for those who like to live exclusively. Consisting of 14 exclusive freehold waterfront homes, Seaside place is situated on its own private peninsula. This gated and very private enclave boasts ocean & island views, a private beach, and over 650ft of natural shoreline. In addition, the waterfront homes share a stratified residential common area with heated roads, gardening, and a camera-accessed gated entrance.
Matt specializes in waterfront properties because he loves the ocean, and water sports. Waterfront living, or even living close to the water, is an exclusive and enjoyable experience. Matt knows this first-hand. It's like experiencing the beauty of the sea and sky from the front row.
Matt actively markets his listings worldwide throughout his private channels. Matt does not wait for buyers to come to West Vancouver and ask to view his listings, he invites them to tour the unique waterfront properties because Matt knows that each waterfront property has a different character and style. It's no doubt Waterfront Properties are VIP seats!
5340 Seaside Place is built just like a James Bond 007 house! It truly is a James Bond home, built out of concrete and steel it is a bomb shelter! 5340 Seaside Place was designed and built by the famous architect Russell Hollingsworth, the home took two years to design and four years to build! Keeping your waterfront house maintained is quite difficult, however, due to this home's concrete and steel build, it is very easy to maintain due to the fact that it barely needs any maintenance.
Below are some photos from our shooting, however, there is still much more to come!