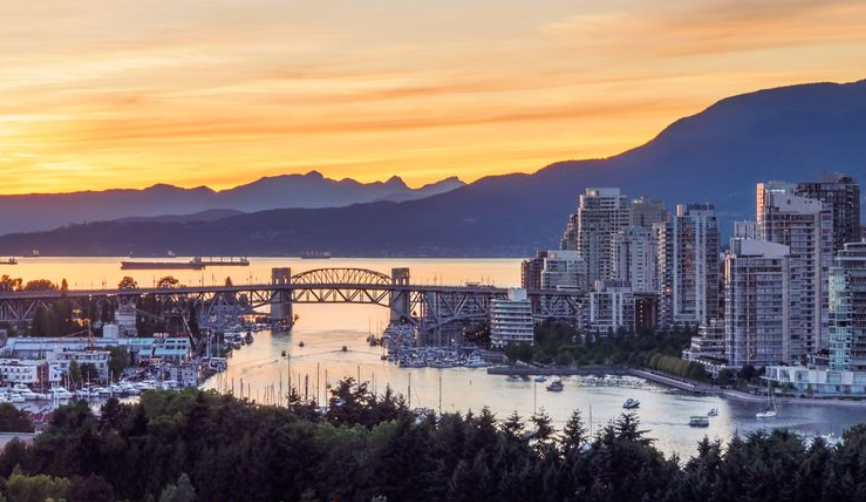 Up until mid-March 2020, Canadian real estate was on track for a busy spring market. As the pandemic hit and social distancing measures took effect, the resulting business closures and greater economic uncertainty lead to a dramatic (albeit temporary) downturn for home sales across the country and around the world. 
At the beginning of 2020, prices of homes were starting to rise and even Vancouver's real estate market was starting to see some uplifting change, however as COVID-19 affected the market it made it much more difficult for the rise to continue. Canada's decline in transactions was proportional to the decline in new listings hitting the market, what this means is that the market balance was not changing throughout many areas in Canada. If your market was a seller's market, it stayed as one. Even during COVID-19, RE/MAX brokers are reporting multiple bids coming in for homes, so now you have to think about this serious question.
How do you win a bidding war?
To answer this question you have to learn a few other important factors first, such as what a seller's market actually is. A seller's market is where there are more people buying homes than selling, and at this point, many homes are receiving multiple bids. When there are many people trying to buy homes, the prices start to rise. Homes will typically sell very fast in a seller's market. However, how do you start a bidding war onto your house? 
When you are selling your home in a seller's market odds are that many people will become interested. If you want people engaged in a bidding war with your home, you must be in a market condition where it is favouring home sellers. It would be nearly impossible to have a bidding war without a seller's market. If you are in the case of where you can begin a bidding war this is what will happen, the seller and listing agent will set an offer deadline by which interested buyers must submit their offers. The seller then reviews all offers, comparing the best ones. However, when some of the offers are close, the buying agents will go back to their clients to check if they want to up the ante, and if they do, a bidding war ensues. However, what happens when you're in a bidding war? 
A seller's dream would be to receive more than one offer on their listing. However for a buyer when you lose a bidding war it could be devastating. Some times some people will find their dream home but due to it being a seller's market get outbid and lose it. Therefore there are other factors that sellers should also be looking for. They should ask the buyers when they will be moving in, and what their plans are for the home. These factors could lead to the seller choosing a buyer who is not even the top bidder.
Just because you end up getting outbid does not mean you should ever give up on buying a home. An experienced realtor such as Matt Gul, will satisfy your needs and work at finding you a home that suits you best. 
Here are some strategies courtesy of RE/MAX to help you make a smart bid.
One of the most important rules of home buying is to have a budget. Knowing your budget as a homebuyer is extremely important. You never want to bid out of your budget as this could put you into financial situations. The best way to do this is by getting a mortgage pre-approval, this should always be your first step, regardless of the market's condition. The point of this is to inform you on how much you can spend on a home, and also guarantees your mortgage interest rate for up to 120 days. An important factor is that this number will be your hard limit, and you should NEVER exceed this amount. Having a mortgage pre-approval means your offer when you're ready to make one, won't be conditional on financing since you already have the pre-approval in place.
The second factor is that you should always know how much the home your bidding on is actually worth. Your real estate agent will quite frankly show you how much the house has previously sold for, and give you insights on it that will help you figure out what the real worth is of the home. This is an important step as it could show you that you are either wasting a lot of money or in fact saving a lot. 
Although a huge problem with bidding wars is when others are consistently outbidding you. In this case, try to lower the number of conditions on your offer. Many sellers would rather sell the home with fewer things to worry about for a slightly lower offer. These clean offers could easily give you the advantage you need to win the bidding war. 
Another important factor is to know what you're buying. Sometimes reducing your offer's conditions could be a terrible idea. Make sure to look at all the issues with the home, and really take a look at the pros and cons of purchasing it. 
However, another major factor would be the location of the home. Sometimes the location of a home itself could be worth a lot of money, and sometimes the seller does not account for that. Premium neighbourhoods come at higher prices than others, these neighbourhoods are ones that are in close proximity to the downtown core, public transit routes, schools, parks, and etc. Factors like these could bring up the asking price of the home you're buying, and its important to look out for them. 
Now, how do you avoid a bidding war?
We have two strategies in order to so, a short-term, and a long-term plan. 
Short-term strategy: The easiest way to win a bidding war is to avoid it. Make an offer before the home is seen by many other possible buyers, once it gets published on the MLS system, or through an open house. You'll always win the bidding war if there are no other bidders.
Long-term planning: All over Canada, the spring and fall real estate markets see the most activity when the real estate markets are under normal conditions. If you are not in a hurry to purchase a new home, you should most likely wait for the off season's at this point there will be less competition, and you could possibly even get the home you wanted for cheaper.
Make sure to always do your research before purchasing a home, it is a very large step in your life. You need to be aware of many factors such as how much you are capable of spending. Before buying a home you should always know what the house is actually worth, and if you can afford it based on your current and future lifestyle. Always make sure that you're getting a good deal before purchasing a home.
It is always important to remember that in a bidding war, sometimes the home will not go to the highest bidder but other factors will also be accounted for. Make sure to do your research before purchasing home, and make smart decisions. Never be afraid to walk away from purchasing a home.
If you would like to learn more about bidding wars on homes in Canada's real estate markets, or if you are thinking about buying or selling your properties, please contact Matt Gul, who is a top luxury real estate agent situated in West Vancouver, who can help you with all of your needs. To contact Matt Gul please call him at 778.888.8888 or email him at matt@mattgul.com
Summarized by: Onur Gul on Instagram at @onurgulfilm