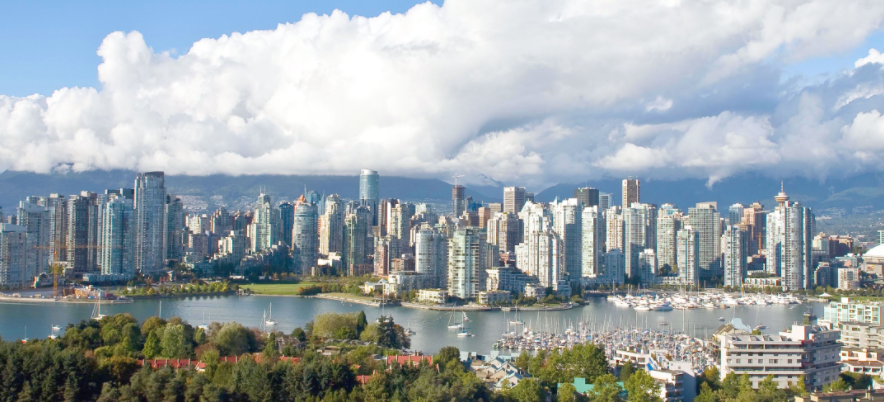 A report from the Canada Mortgage and Housing Corporation forecasts lower housing starts, sales and prices for the country's major markets – and a slower rebound in Vancouver than in some other cities.
The CMHC (Canada Mortgage and Housing Corporation) released an outlook on Tuesday morning. This outlook is taking a look at COVID-19, and the CMHC estimates when things will be returning to a new normal. 
Senior analysts B.B. and E.B. wrote that housing starts in B.C.'s most populous city are expected to "contract significantly in the immediate future."
As stated in some of our other articles about the COVID-19 pandemic, Canada will most likely have fewer people migrating into the country, due to COVID-19, there are not only more restrictions to immigration laws but many people are either forced to stay home, are expected to, or just want to stay in their country till this pandemic resides. If you bring this factor to the construction market of B.C., although construction has been allowed, new buildings are gonna be much rarer due to the fact that fewer people will be migrating into the country making it less important for new buildings to be constructed. 
Even before the pandemic, construction in B.C. was already at a decline, and COVID-19 is quite obviously not making it any better, and will most likely continue to create a downfall in the construction portion of B.C.
Another major decline from COVID-19 is the job markets, due to a massive amount of people that are in quarantine and are trying to go outside as little as possible, many family-owned stores or small businesses are struggling to survive, and this leads to unemployment and even in severe cases bankruptcy of the store. This will lead to long-term economic impacts on not only B.C. but Canada's economy.
However, CMHC predicts that things are going to begin to pick up again toward the end of the year. Now we will be looking at sales and price recoveries.
CMHC expects a contraction of the resale market, and they are forecasting a recovery period which will begin next year. The reason resale activity has been low was quite frankly due to COVID-19, it dropped early during the pandemic around March, and listings have also declined at that time as well.
However, if you were following the real estate market lately you would be aware that sales were slowing down in the 2018-19 year, however, they were starting to pick up again, and then as soon as COVID-19 arrived it put a pause in this increase, and the CMHC expects COVID-19 to delay the recovery.
However, those who are looking to sell, will be getting less for their homes at the time being.
Obviously, a price decline is currently happening, and according to CMHC, it will take at least two years for recovery to actually show.
According to the CMHC report, the reason behind house prices declining is due to how COVID-19 is affecting the economy, due to people losing their jobs, the average income has severely decreased, which ends up declining average house prices.
There's been an uneven impact on buyers of condos and detached houses, the corporation says, so there's "additional uncertainty for the path of the average price decline."
While most markets are expected to see homes selling for less, CMHC says prices may return to normal earlier in Toronto, Montreal, and Ottawa. Vancouver, Edmonton, and Calgary should expect a slower rise back to pre-pandemic prices, it says.
The effects on the rental market.
As you know, COVID-19 is affecting many people and lots of people are losing their jobs, however, buyers tend to be older than most renters, and older people are also less likely to have lost their jobs, this leads to the rental market being impacted significantly by COVID-19.
Last week, B.C. Finance Minister Carole James said those most impacted have been the province's lowest earners: young people and women. 
Young people are less likely to have accumulated enough savings to buy in Vancouver, and the rental market is "largely driven by the influx of young migrants," the report says. Many of these migrants are immigrants to Canada.
The border closure was expected to have a direct impact on the demand for rentals.
If you would like to learn more about how COVID-19 is affecting Canada and its real estate market, or if you are thinking about buying or selling your properties, please contact Matt Gul, who is a top luxury real estate agent situated in West Vancouver, who can help you with all of your needs. To contact Matt Gul please call him at 778.888.8888 or email him at matt@mattgul.com
Summarized by: Onur Gul on Instagram at @onurgulfilm
Read this PDF below to read the entire CMHC report.