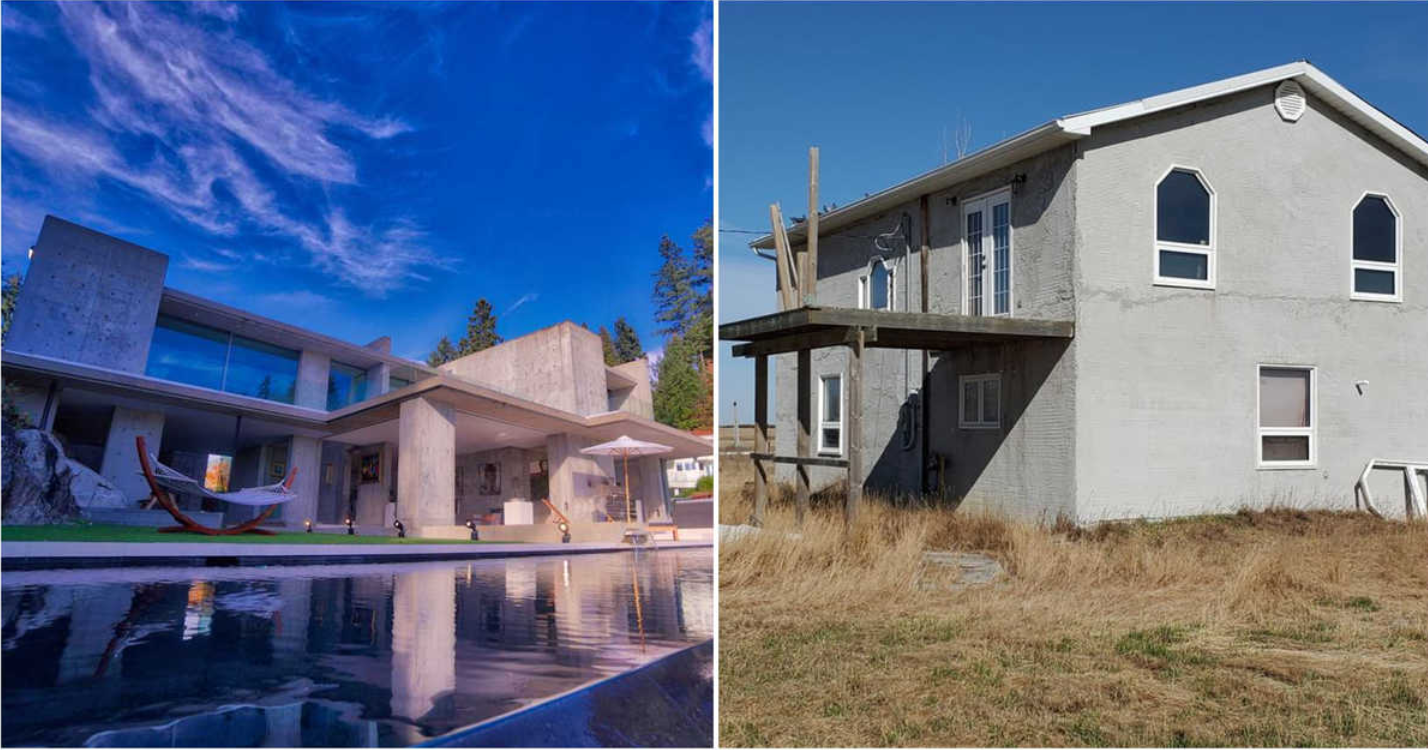 This solid concrete waterfront home offers much privacy. Designed by renowned architect *RUSSEL HOLLINGSWORTH, this masterpiece was particularly built on a 6,412 SqFt waterfront estate with a 12,626 SqFt property with 89' of shoreline. Built upon a system of ponds, fountains, concrete roofing, limestone floors, infinity pool, built-in custom made furnishing, geothermal radiant heating, theatre room, wine cellar, and much more. 
Here are some things said by Narcity in their article.
As it turns out, not every house in Canada is super expensive. However, you get what you pay for. Canada's housing market is one where the middle ground is flanked by extremes. On either side, looking at some of the most expensive and cheapest houses, you'll find listings like these.

If you're in the market for something that probably doesn't need any work at all, the property at 5340 Seaside Place in West Vancouver might be more your speed.

If you would like to learn more about 5340 Seaside Place, or if you are thinking about buying or selling your properties, please contact Matt Gul, who is a top luxury real estate agent situated in West Vancouver, who can help you with all of your needs. To contact Matt Gul please call him at 778.888.8888 or email him at matt@mattgul.com