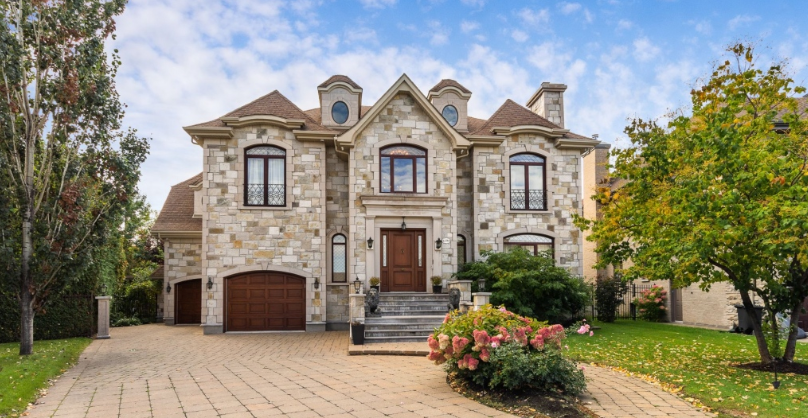 For years Chinese real estate investment in Canada focused on Vancouver and Toronto, but now Montreal is booming for property investment
If you would ask any Canadian citizen a couple years ago, where should I invest in Canada for my real estate, they would usually say Vancouver and Toronto, yet recently this has changed, Chinese peoples investment's are not only now located in Vancouver and Toronto yet Montreal is now booming for property investment.
A reason that Vancouver is very popular for Chinese investment is that it is the closest major urban Canadian city to Asia, and it still remains and probably will always remain a top destination for Chinese overseas investment. Quite frankly for good reasons, Vancouver has quite a different climate than the rest of Canada, having warmer winters, the conditions are nowhere near as harsh as some other cities in the country. And of course the stunning scenery, and lots of other factors regarding the beautiful city. Yet what is definitely the most important would be the real estate values. From January 2015 to August 2016, the benchmark price of a detached home in the city rose from C$1.018 million (US$773,420) to C$1.58 million, according to Greater Vancouver Real Estate Board figures, representing a 55 per cent increase in only 19 months. These are the factors that make Vancouver such an excellent choice of real estate investment.
However nobody is perfect, and neither is Vancouver, due to the rapidly increasing real estate prices, in July of 2016, British Columbia's government had announced a 15 per cent tax on real estate transactions by foreign buyers in Vancouver, and the surrounding Lower Mainland region. The tax would soon go into effect on August 2, 2016. This ended up affecting many deals negatively that have not yet been closed. Soon later in 2018 the tax has now increased to 20 per cent, along with a province wide speculation and vacancy tax on unused investment properties introduced the same year.
This regulatory intervention contributed to softening of prices and dampening of investment interest from China. Juwai.com tracks and compiles data on global real estate enquiries by Chinese buyers. In 2017, they marked an 18 per cent fall in inquiries from Chinese buyers in the Vancouver market.
Due to factors like these in Vancouver, Toronto had received a sudden shift of interest. In 2018, CBRE, which is a company that is active in the commercial real estate sector, had announced that Asian investment in Toronto's commercial real estate had rose to $526 million. Yet on the Western side of Canada, Vancouver had also witnessed an impacting change, from above $1 billion, to falling down to $350 million in 2018. This lead to the Ontario provincial government to bring in its own 15 per cent tax on transactions by foreign buyers.
Although these two cities had made well thought out attempts which were some what successful, Vancouver and Toronto still remain very well known to Chinese people, and remain as popular destinations for Chinese investment dollars and rental income.
Now with Vancouver and Toronto still staying at the top of the list, these trends in the two major cities have made many Chinese investors decide to diversify their holdings, as now that they were looking past the two major cities, and with Montreal being the third largest city in the country; it was an excellent choice. Montreal would end up taking the number three spot on the list of volume of buyer inquiries, followed by multiple well known cities like Calgary, Redwood and Meadows.
Tung Chia-yi is a woman who had been living in Montreal since 1997 and working in the real estate industry since 2003. She says that Montreal has become a place that is "very attractive to live and work due to the arrival of innovative industries, companies and talent from around the globe. Yet, the real estate is still affordable".
Tung notes that the experience of investing in Montreal may be different than some are used to: "They do need to be more 'entrepreneurial' to want to immigrate and invest in Montreal, since they have much fewer resources, lessons learned, and established connections than in Vancouver."

For the people that are investing in residential properties, there are different parts of Montreal that all present different opportunities and value for money. From the artsy lofts of Old Montreal to single family homes in Notre-Dame-de-Grâce, each neighbourhood is unique and has it's own aesthetic.
The Canadian real estate market is consistently ranking in the top five countries of interest from Chinese cross-border real estate buyers, recently regaining the number four spot on October 2019, according to data from Juwai. However there are of course more affordable local countries like Thailand which is seeing buyer inquiries grow at a rapidly increasing rate, says the site's executive chairman Georg Chmeil.  "Canada's higher price point is a barrier for many buyers. There is a large cohort of buyers who have the means to purchase overseas property in, say, Bangkok or Manila, because entry prices for newly-built luxury flats there start at around C$130,000. The number who can afford homes in Canada's big cities is much smaller."
Chmiel observes that two major geopolitical stories playing out on the world stage are likely to be positive for the Canadian market.
"Hong Kong's current troubles are likely to be resolved soon. But even so, some Hongkongers are taking steps to create options for themselves," he says. "This year, we have seen inquiries from Hong Kong climb especially. Hong Kong Chinese who already had a link to Canada are suddenly more engaged."
If you would like to learn more about how Montreal has risen to become a major city for Chinese investment, how Toronto and Vancouver's investment real estate markets dampened, or if you are thinking about buying or selling properties, please contact Matt Gul, who is a top luxury real estate agent situated in West Vancouver, who can help you with all of your needs. To contact Matt Gul please call him at 778.888.8888 or email him at matt@mattgul.com
Summarized by: Onur Gul on instagram at @onurgulfilm