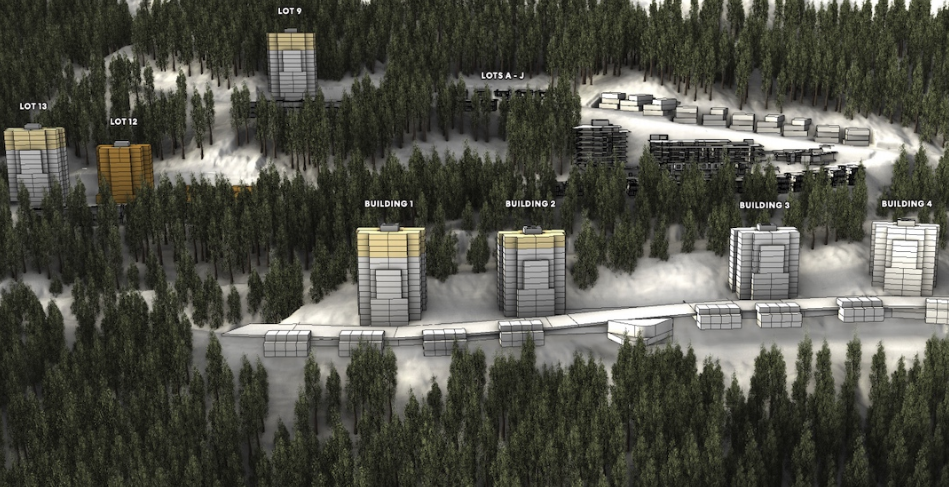 Last week, District of West Vancouver council approved a modification of British Pacific Properties' Rodgers Creek Area rezoning that doubles the amount of homes that can be built on the mountainside developments.
In 2008, areas 5 and areas 6, which are two sections of the area plan along Cypress Bowl Road that have not been developed were approved for 493 homes across 16 buildings however, recently they have been approved of 974 homes across 17 buildings.
However the amount of homes increased as they have reduced the average size of the previously approved luxury units in order to accommodate for smaller market residential units, with no increase to density or floor area. This resulted in an increase in 130 units in Area 5 and 70 units in Area 6.
They have also have created a strategy in order to lower the size of the development sites, they are making taller and narrower buildings on a smaller footprint which have been approved for four buildings located towards the westernmost parcels of the areas. This is closer to the Cypress Village development. This includes an increase of the maximum building height from 12 storeys to 14 storeys, and even up to 16 storeys for certain sites.
Also accompanying the buildings is an attempt at addressing West Vancouver's current needs for more diverse situations for housing, is two additional 12 storey buildings with up to 280 purpose-built secured market rental homes combined are now prepared for the area, with the larger building being located on a district-owned parcel.
The total floor area of the revised rezoning is 1.225 million sq. ft. — up from the previous plan's 1.03 million sq. ft.
Additionally, there will be some transportation improvements to help support the neighbourhood's population, specifically an extension of Uplands Way to connect back to Cypress Bowl Road, which will improve the future opportunity for public transit bus service.
In exchange for the rezoning, British Pacific Properties has committed a voluntary community amenity contribution (CAC) of $7.14 million, including $5.068 million as a cash CAC to the district, $71,400 in cash towards the public art reserve fund, and a $2-million in-kind value CAC contribution for the installation of lights along the Mountain Paths in Rodgers Creek to the future Cypress Village site.
If you would like to learn more about these towers, or if you are thinking about buying or selling your properties, please contact Matt Gul, who is a top luxury real estate agent situated in West Vancouver, who can help you with all of your needs. To contact Matt Gul please call him at 778.888.8888 or email him at matt@mattgul.com
Summarized by: Onur Gul on instagram at @onurgulfilm