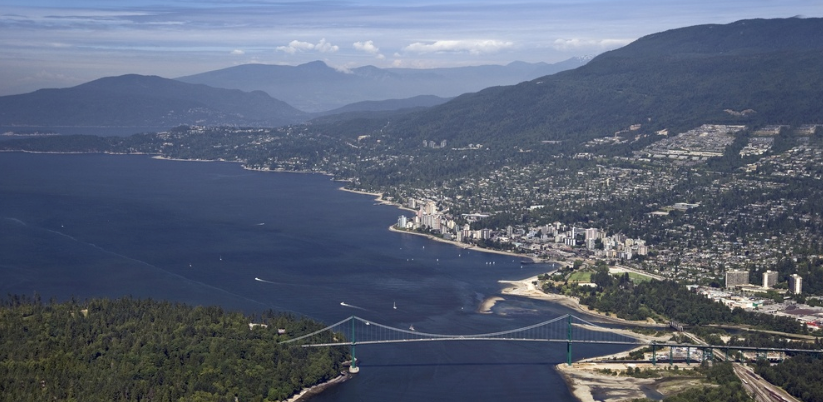 British Columbia has taken a major step to prevent money laundering with its proposed registry of beneficial owners of the land by lowering the threshold at which shareholders of a property-owning corporation must be disclosed from 25% to 10%.
This move is on its way as Vancouver is going to face a property price boom, this gets triggered by foreign speculators who bought homes either to let them out or just to accumulate capital gains.
For a relevant partnership or relevant trust, all partners and beneficiaries with a direct or indirect interest in the property must be identified in the report. For a relevant corporation, individuals who directly or indirectly own 10% of the shares or 10% of the voting rights, must be disclosed. 
Before this new rule, the ownership threshold at which beneficial owners were regarded as having a significant interest was set at 25%, the same as for existing company ownership registration. 
Vancouver house prices soared 316% since January 2002. Most of the homes in the Canadian city are well out of reach of the typical home buyer and buying even a bungalow would eat up nearly half the median family income - more than double the national average.
 In May this year, a report commissioned by the BC government estimated that billions of dollars of illicit money were laundered through property sales in the province in 2018, most of it in Vancouver.
You may think that these implementations are useless, however, they are very important. Money laundering hikes the costs of homes by a very large amount. In 2018 there was over $7 Billion CAD of dirty money that was laundered just in BC, this raised the cost of homes by a whopping 5%, according to British Columbia's Expert Panel on Money Laundering in Real Estate.
"Our housing market should be used for housing people, not for laundering the proceeds of crime," said Carole James, Minister of Finance. "The amount of money being laundered in B.C. and through real estate is much more than anyone predicted. Our government is tackling the housing crisis head-on and taking action to combat the money laundering that has been allowed to drive up housing costs for British Columbians for far too long."
The panel's report, which was released along with the remaining chapters of Peter German's review into money laundering in real estate, luxury cars, and horse racing, estimates that a total of $7.4 Billion CAD was laundered in BC in 2018. The panel estimates that $5 Billion CAD was laundered through the real estate market. With 70% of the money that was laundered in 2018 being connected to the real estate market, this truly shows how important having these new changes truly are.
A 31 January, 2019 letter to the Expert Panel on Money Laundering by Transparency International Canada Executive Director James Cohen and Canadians for Tax Fairness Executive Director Toby Sanger claimed that a registry "would reduce the administrative burden for Canadian reporting entities, businesses, land registries, and government procurement offices carrying out due diligence procedures across multiple sectors and would also facilitate the work of tax authorities and law enforcement when conducting investigations".
The reporting threshold for shareholders of private companies under other legislation is being left at 25%. This will extremely reduce the number of people that can launder their money, so expect a huge drop in the amount of money laundered in 2020. As the proposed Land Owner Transparency Act (Bill 23-2019, LOTA) is expected to be made effective sometime in 2020. 
According to the Ministry of Finance.
If you would like to learn more about the money laundering problems of Real Estate in British Columbia, and how it can effect our real estate market in Vancouver or if you are thinking about buying or selling your properties, please contact Matt Gul, who is a top luxury real estate agent situated in West Vancouver, who can help you with all of your needs. To contact Matt Gul please call him at 778.888.8888 or email him at matt@mattgul.com
Summarized by: Onur Gul on Instagram at @onurguldrone