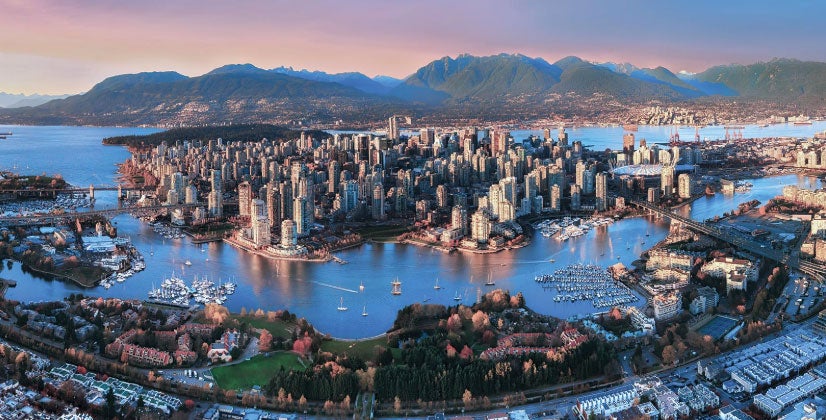 Plenty of people wonder the question, Should I buy real estate in Vancouver? Well, today we are here to answer.
Vancouver is located in the balmy Lower Mainland of British Columbia. It has the highest population for the province, but even at 600,000 people, that is still far less than most major urban centres. Which means less traffic! As a coastal seaport city, it has warmer year-round temperatures than the rest of Canada, do not forget about its stunning views of the surrounding land, sea and mountain views which are difficult to find anywhere else.
All of this makes it ideally situated for those who want an urban life close to outdoor activities. So, should you buy real estate in Vancouver?
Vancouver ranks quite high when it comes to the term livability. Vancouver is a very luxurious place, with many of the preferred neighbourhoods like the West End, Kerrisdale, and Main offer excellent amenities like retail and high-end restaurants. These neighbourhoods are close to parks which all are ranked with excellent walkability ratings. And if you don't like walking there is also easy access to public transit.
Vancouver ranks medium for its employment opportunities, shopping, economic development and medical care.
However, as you may have guessed it is ranked low for housing affordability which comes as no surprise to anyone who is familiar with Vancouver.
For most people buying a single-family home in the City of Vancouver market is quite unreachable for most people, according to MoneySense. However, if the average detached house price of $1.7 million is within your budget, now could be an excellent time to buy as price drops are happening.
MoneySense reported home sales dropped to a 20-year low in April 2019, according to the Real Estate Board of Greater Vancouver (REBGV). A slowdown in sales and an increase in inventory is seeing real estate housing prices for detached homes at the lowest since 2016. When you compare the home prices in East and West Vancouver, the benchmark for a detached house in the east is down 12.1% at $1,357,200, while the west is down 13.4% but still sits at a whopping $2,948,400. This translates into a decrease between $177,000 to almost $500,000 from 2018.
Although, if you look at the stats from Vancouver Courier, the benchmark price in June for all property types combined have finally slipped below the $1 million to $998,700, a 9.6 per cent decrease from June 2018. This is the first time in over 2 years that the price has dropped below $1 million.
Vancouver Courier also have reported that condo sales in Metro Vancouver are seeing quite a decline. At a total of 941 units sold in June, this marks a 24.1 per cent decrease from June 2018. As well, the benchmark price for a Metro Vancouver condo has dropped to 8.9 per cent lower from June of last year and 1.4 per cent lower than May 2019.
The Millennials are the people that make up the largest population of home buyers, because of this sellers are trying to target millennials with their marketing approaches. In Vancouver, things get very competitive, so when sellers have a selling strategy it is very helpful.
For millennials, these condo prices certainly work out in their favour. Since millennials are the most dominant demographic in Vancouver, if you are in this age group, you might look to the condo market for your first home.
Condos tend to offer a more tech-friendly and environmentally conscious option as well. 
If you would like some things that have possibilities of attracting millennials to your Vancouver condo it would include:
- Green, energy-efficient homes: The green home is a must for a generation who is very concerned about the climate crisis. Condos offer a reduced ecological footprint in hand with improved insulation, efficient lighting, and updated plumbing systems.
- Smart, connected homes: Smart homes are becoming more common in condos, including light controls, home security systems, and smart thermostats.
- Entertaining spaces: Open, usable spaces are ideal for entertaining, not to mention a stunning waterfront view. This, of course, can up the price tag.
- The neighbourhood: Vancouver areas can be closer to work, green spaces, and parks.
All of these reasons, along with decreasing prices, point at condos as a more realistic option for first-time buyers in the Vancouver housing market regardless of age.
The best places to live in Vancouver, include hidden gems Main, Mount Pleasant, Downtown Vancouver West, as well as Renfrew-Collingwood. They offer great neighbourhoods, a stable supply of housing inventory, and affordable prices.
According to MoneySense, the three hottest neighbourhoods in Vancouver are:
Marpole is still in a point of transition, therefore you can get the best value of homes for much cheaper prices. As the neighbourhood is gentrifying, it could take another five years or even more before it will have the amenities you would typically expect, however its potential alone makes the area a good choice for buyers. Although there are better places to live, you will end up paying 25 per cent less for the average-priced home compared to most Vancouver West areas. In the past five years alone, properties have soared in value by a whopping 116 per cent.
If you are set on living in Vancouver West, Kitsilano is another option. If you plan on moving to Kitsilano you will be looking at a much higher price tag as its benchmark price of 2018 was at $2,615,000. However, you will get great things with what you pay for. You will get a far better sense of community than Marpole in hand with diversity for shopping and dining, an easy commute, and good walkability. It is also close to the beach and offers mature trees and well-maintained gardens.
Knight is in South Vancouver from 16th Street in the north and either 49th or 54th Street in the south. Homes here are more affordable at $1.6 million. It is diverse with culture and is also in mid-gentrification. However, if you are not a fan of the box-like houses built between the mid-60s to mid-80s, you may not be happy here. There will be the odd custom-build or townhome available, but for the most part, you're looking at the "Vancouver Special" as the most common find.
These homes tend to need some love, which can offset the price. The area does offer an easy commute to downtown Vancouver. It might be a DIYers dream, or you can add renovations into the math to get a more realistic look at the true price. As a bonus, there are growing amenities, including a relatively new community centre to meet the needs of this family-oriented area.
Vancouver is a pricey area, but buyers will always have their sights set on it. Condos and the less-developed communities could offer opportunities for some buyers to get their foot in the door of the Vancouver real estate market. A real estate agent can help you navigate the market to find the best bet for your budget.
If you would like to learn more about the perfect place for you to move to in Vancouver, or if you are thinking about buying or selling your properties, please contact Matt Gul, who is a top luxury real estate agent situated in West Vancouver, who can help you with all of your needs. To contact Matt Gul please call him at 778.888.8888 or email him at matt@mattgul.com
Summarized by: Onur Gul on instagram at @onurguldrone