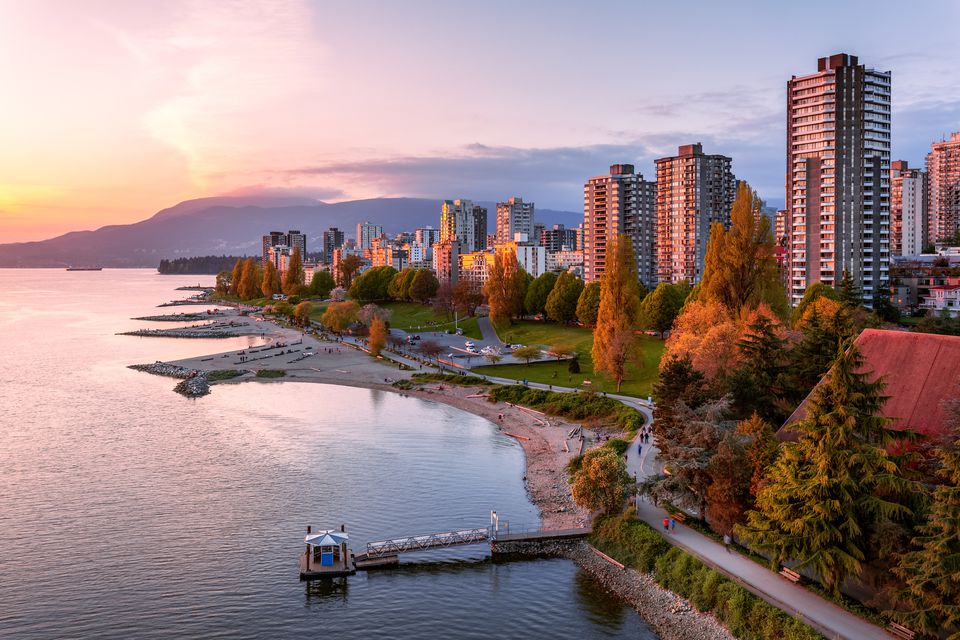 "Is Vancouver real estate about to crash?" This question is being asked all over Vancouver.
The Vancouver real estate market has had prices of homes rise to levels that were unseen in the past several years. This has kept your average person out of the real estate market, especially first-time buyers. Although the prices in the market have now started to drop, and reports of money laundering scams have started to fade, now it looks like there is hope for first-time buyers. However a crash? Lets, take a look.
According to The Canadian Real Estate Association (CREA), the Canadian economy is doing quite well. The main things that people truly care about, like our population, the employment growth, a falling unemployment rate, are all looking well. The Bank of Canada did not follow through on the rumors that it would continue to make rates raise. Also, Canadians have taken on less debt, which is very good, even though the debt they do carry does seem to be mortgage heavy.
In 2019 the new federal budget has adjusted to the maximum individual withdrawal limit under the Home Buyers' Plan (HBP) The federal budget increased $10,000 going from $25,000 to $35,000. They also introduced the First-Time Homebuyer Incentive, this provides a shared equity program. The federal government kicks in a portion of the home purchase, this is in exchange for an equity share in the value of the home. "Both of these programs provide buyers with additional resources to buy a home, which will help home sellers," according to Elton Ash, Regional Executive Vice President, RE/MAX of Western Canada. 
The Continuing Mortgage Stress Tests Saga
The sales for homes in early 2019 were very slow, this is a sign that that the sales will remain low, according to CREA. This is in part due to the overly impressive results we have seen in the past few years for Canadian real estate. However, the slowdown as typical is being blamed on mortgage stress tests. Buyers are also finding it harder to get the money they need to make their home purchases.
"OSFI mortgage stress test is currently a major obstacle in what's become an elusive dream," wrote Christopher Alexander, Regional Director and Executive Vice President at RE/MAX of Ontario-Atlantic Canada. "Requiring homebuyers to qualify at a higher rate is simply unnecessary. Particularly with the housing affordability crisis in many of Canada's largest urban centers, young first-time buyers need a break and they need it now."
According to MoneySense, for a first-time buyer, it is not realistic of them buying a single-family home in the City of Vancouver. The average detached house price of $1.7 million might still be within reach for some, as the long-awaited housing price drops have finally happened.
In April 2019, the house price drops were at a 20-year low, according to the Real Estate Board of Greater Vancouver (REBGV). As well, there was a slowdown in sales and an increase in inventory, which is seeing the lowest home prices since 2016 for detached homes.
However, there is also a very large difference between the home prices in East and West Vancouver. The benchmark for a detached home in the east is down 12.1% at $1,357,200, and the west is down 13.4% at $2,948,400.
According to Vancouver Courier, the benchmark price in June for all property types combined slipped below the $1-million mark to $998,700. That is a 9.6% decrease from last June and the first time the price dropped below the $1-million mark since May 2017.
The Condo Market in Vancouver
Vancouver Courier also reported that condo sales in Metro Vancouver are declining. The total condo sales in June were a sum of 941 units, this is a 24.1% decrease from 2018. The benchmark price for a Metro Vancouver condo dropped by 8.9% over the past year and are 1.4% lower than this May. Currently, the average price of a condo sits at $654,700
Where to Live in Vancouver
If you still think the real estate market is out of reach, there are some "affordable" areas to live in Vancouver. Some of the neighborhoods that buyers are discovering include Main, Mount Pleasant, Downtown Vancouver West, and Renfrew-Collingwood. There is a good inventory of homes in these areas at relatively affordable prices.
MoneySense reported there are three neighborhoods in Vancouver worth a look, including:
1. Marpole
This is an area in gentrification. When an area is in gentrification it means that homes are being renovated, in order to reach a middle-class taste. Which means that getting in early is how you will end up getting the best homes in the what will be the best neighborhoods at the best prices. Marple is proving to be a great area. And now is the time to get into this neighborhood as the prices are 25% less than the average Vancouver home. You will sacrifice some amenities, but once all is said and done, you will be one of the first to tap into this hidden gem. Also, in the past years, the properties have already increased in value by 116%.
2. Kitsilano
This Vancouver West area is a great find if your budget is not an issue. In 2018 the average price was $2,615,000. You are getting a ready-made community that is filled with things that people want in a neighborhood, a sense of community, diversity, shopping, dining and of course being in proximity to the beach. It also has excellent walkability and public transportation, not to mention highly desirable mature streets and perfectly manicured lawns and gardens.
3. Knight
Knight is another area where the prices are more affordable sitting at $1.6 million. It's in South Vancouver and is further along in its gentrification process then Marpole. The number one drawback in this area is it saw a lot of homes built between 1965 and 1985. So, you're going to end up owning a "Vancouver Special." If you're not a fan of the box-like homes, this might not be the place for you. However, it could easily be an affordable option, especially if you're a DIY specialist. You can get a great find at an even better price and customize it to create your dream home, with just simple renovation. 
If you would like to learn more about Vancouver's real estate and it's chance of crashing, or if you are thinking about buying or selling your properties, please contact Matt Gul, who is a top luxury real estate agent situated in West Vancouver, who can help you with all of your needs. To contact Matt Gul please call him at 778.888.8888 or email him at matt@mattgul.com
Summarized by: Onur Gul on Instagram at @onurguldrone