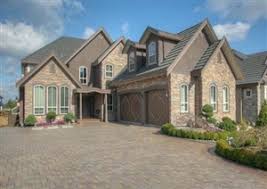 A prominent fund manager is sounding the alarm over Canada's most expensive real estate market, saying housing prices in Vancouver may be decelerating at a faster-than-expected pace.
Ed Devlin, who is the head of Canadian portfolio management at Pacific Investment Management Co. (PIMCO), told BNN Bloomberg that he's taking a closer look at the Vancouver market because the decline in house prices there is gaining "momentum."
"We've been talking about, maybe, particularly significant declines at some point. While I wouldn't make the call for Toronto, I think Vancouver is much closer to that right now, in terms of prices decelerating at a faster pace," Devlin said on Tuesday.
"The things that are concerning us … is that there have been a number of local regulations and taxes put in place that have converted Vancouver from probably being the preferred place for Chinese capital flight into real estate to now being openly hostile."
Devlin questioned who would replace Chinese investors if they were to leave Vancouver's housing market, due to the property taxes, and if they were to begin selling homes.
"The thing that caught our eye would be Vancouver real estate and whether that turns into something that multiplies out into the greater Vancouver economy, which doesn't necessarily mean it drags, or there's a recession, or crash, or anything like that, but it could be as [Bank of Canada] Governor [Stephen] Poloz once said, 'yet again, another serial disappointment.'"
In the Bank of Canada's Monetary Policy Report released last week, Poloz flagged that the Canadian central bank was monitoring Vancouver and Toronto's real estate markets as they adjust from "previously frothy markets."
Devlin's comments come as Canada's gross domestic product reading for February showed that real estate activity fell 0.2 per cent – this marks the first decline in a year.
The latest data from the Real Estate Board of Greater Vancouver also showed that home sales in the city plunged to their lowest level in more than three decades in March – falling more than 31 per cent from a year ago.
Also if you are thinking on buying or selling your properties, or would like to further understand about the significant housing declines in Vancouver, please contact Matt Gul, who is a top luxury real estate agent situated in West Vancouver, who can help you with all of your needs. To contact Matt Gul please call him at 778.888.8888 or email him at matt@mattgul.com

Summarized by: Onur Gul on Instagram @onurguldrone