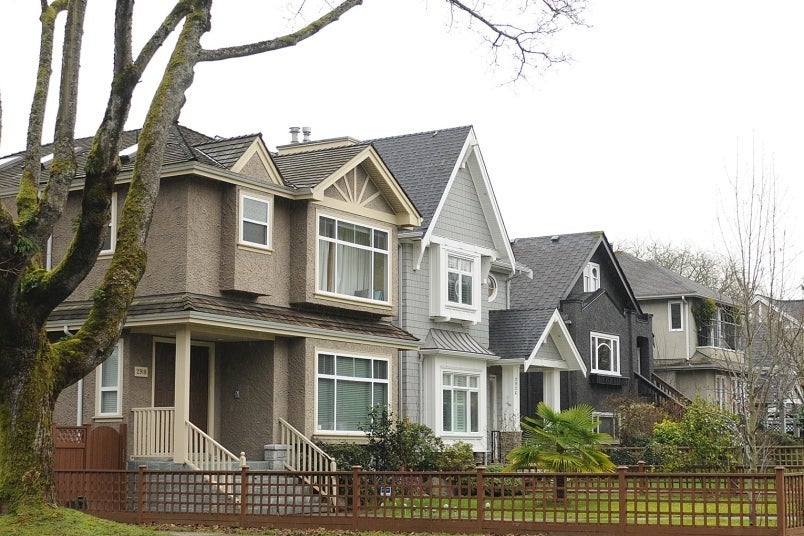 A larger percentage of condo owners in West Vancouver have appealed their property assessments this year than homeowners across B.C. as a whole.
Alot of condo owners are appealing their assessments this year, at 3.5 percent this is about four times the amount from last year.
In the City and District of North Vancouver less than one-half of a per cent of condo owners appealed their assessments.
Rates of assessment appeals launched by single family homeowners in West Vancouver were also higher than those of surrounding detached homeowners in North Vancouver.
Currently approximately 12,000 single-family homeowners appealed their assessments this year, this is 1.5 per cent of West Vancouver's single-family homeowners. Compared to half a percent of detached homeowners in North Vancouver.
The figures were recently released by
BC Assessment.
Considered in total, about one per cent of all homeowners on the North Shore are disputing the value assigned to their property.
Across B.C., about 1.6 per cent of property owners are appealing their assessments.
The deadline for requesting an appeal this year was Jan. 31.
BC Assessment sets a value on all property in the province, based on a date of July 1 each year.
Since then, the assessed value of properties was set, home values have generally been falling across the region – although that is not considered a factor in an appeal.
Latest figures from the Real Estate Board of Greater Vancouver put the "benchmark price" of a typical West Vancouver condo at about $1.1 million and the price of a detached home at $2.5 million.
Prices of benchmark homes in North Vancouver are about $567,000 for an apartment and $1.5 million for a single-family home.
Also if you are thinking on buying or selling your properties, please contact Matt Gul, who is a top luxury real estate agent situated in West Vancouver, who can help you with all of your needs. To contact Matt Gul please call him at 778.888.8888 or email him at matt@mattgul.com
Summarized by: Onur Gul, @onurguldrone on instagram