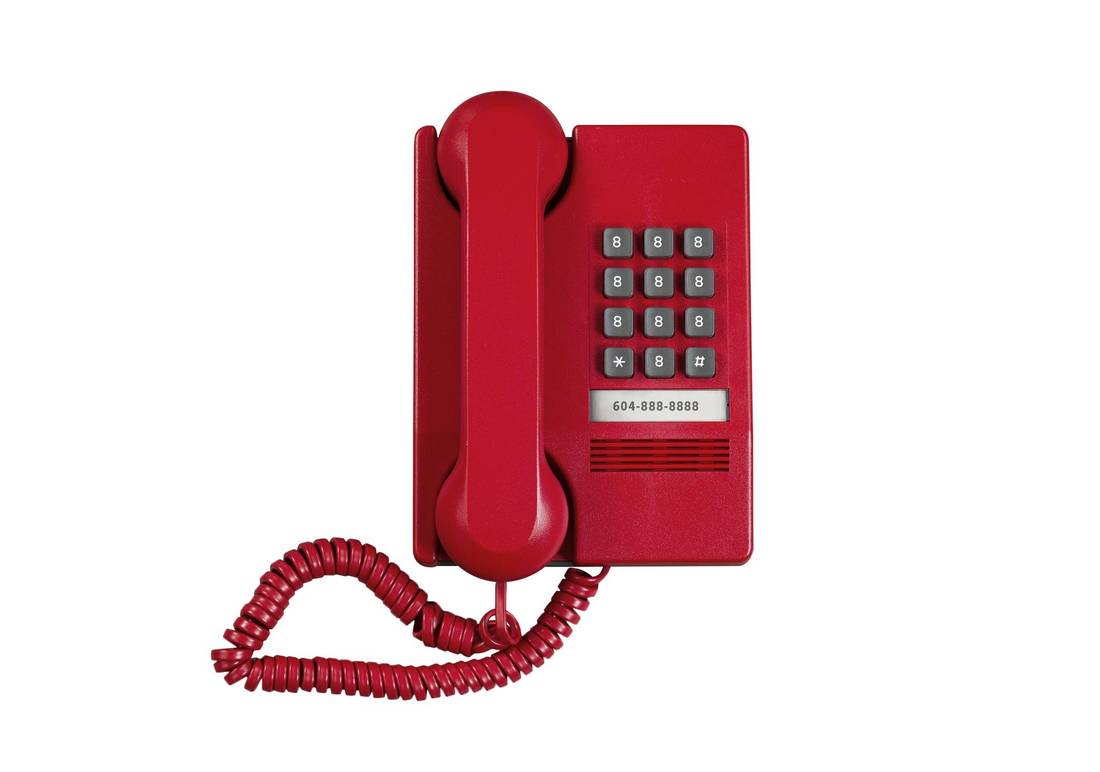 Lana Chu says it would take about $10,000 for her to part with her cellphone number, a string of lucky sevens and eights.
Howard Xu really didn't pay quite that much when he bought an eight-heavy number from someone several years ago. But he says the grand total of $7,500 he spent has since helped to bolster the variety of businesses he has linked to the phone line.
With as many as one out of five houses purchased in parts of Metro Vancouver by buyers from China, the trade in telephone numbers and addresses with numbers considered auspicious can be brisk. The right address has been shown to nudge up the value of homes already hotly in demand in the city's overheated market. The wrong address can do the opposite.
While Ms. Chu is annoyed at the frequent efforts of others to persuade her to part with her telephone number, the City of Vancouver became even less impressed last fall with condo developers attempting to sway buyers by avoiding numbering floors with unlucky figures.
"If you have a good number, people will trust you, people think you're established," Mr. Xu said.
Ms. Chu and her two young daughters got their telephone numbers more than a decade ago when they joked to the sales rep at the Richmond, B.C., store that it would be great if their first cellphones had only sevens and eights in their new 10-digit numbers.
To the delight of the Chu family, they were each given telephone numbers with four consecutive eights – a digit prized because its pronunciation is similar to the word for wealth or prosperity in Mandarin, Cantonese and several Chinese dialects. Conversely, four is considered supremely unlucky because it is a homophone of the word for death.
More than a decade later, the three have each held onto their lucky phone numbers despite the daily annoyance of a stranger "butt-dialling" one of them and the continuous pressure to sell their combinations.
For Ms. Chu, who said she isn't superstitious, it would take at least $10,000 to part with hers because she doesn't need the money and changing it wouldn't be worth the hassle of updating all her contacts. She has turned down an offer for $2,000.
"I'm not selling, unless you really offer a lot more," she said.
A quick Vancouver-area Craigslist search shows numbers with far fewer eights than Ms. Chu's number selling for $1,000.
Those sums are dwarfed by other regions of the world. In 2003, Sichuan Airlines bought its eight-filled customer hotline number at a government auction for $288,000 (U.S.).
In the United States, it's illegal to hoard and sell toll-free numbers. Last year, the federal telecom watchdog fined a New York man and his company nearly $3.4-million for selling these special numbers for as much as $60,000. The Federal Communications Commission ruled that hawking like his results "in the inefficient use of numbering resources and contribute to the premature exhaustion of toll-free numbers."
However, selling private phone numbers remains legal under both Canadian and U.S. law.
Little data exist on this practice, but academics have discovered that targeting digits to get auspicious numbers can lead to sizable profits in Sinocentric areas of Canada.
A 2010 study led by University of British Columbia economics professor Nicole Fortin and her colleagues found that in those Greater Vancouver communities where more than 18 per cent of the population identified as Chinese, an address ending in an eight sold at a 2.5-per-cent premium. Over that same five-year period, Prof. Fortin and her team found that single-family homes with an address ending in the dreaded four meant an average loss of 2.5 per cent on sales.
Using the professor's metrics, that means a single digit could bring a $39,500 swing in price, either way, to a detached home selling for $1.58-million, the benchmark price in Vancouver and its closest suburbs last month.
"I suppose we were very aware that number eight had such importance for Chinese people, in particular, after having it seen on so much display in the 2008 [Beijing] Olympics," she said. (The Beijing Games started at exactly 8 o'clock and 8 minutes on the eighth day of the eighth month in 2008.)
"We were surprised that there was such repulsion for the number four," Prof. Fortin said.
"Some of the biggest reactions I got [to the study] were more from my Chinese colleagues, who were almost ashamed because they think it's something silly – but there's lots of people from Western origins that also have a lot of superstitions."
For example, she noted the past federal election, when the leaders of Canada's three biggest parties agreed not to curse the Toronto Blue Jays with their presence during the team's playoff drive. Prof. Fortin herself admits to crossing her fingers for good luck once in a while.
"In every kind of situation where there's high risk, [superstitions are] a psychological means of getting some reassurance," she said.
Prof. Fortin said the number four is now in danger of becoming extinct from addresses in parts of Vancouver, where house numbers on a block aren't consecutive and anyone can apply to the city to change the last digit – for a $725 fee.
So far this year, 47 Vancouver homeowners have voluntarily changed their addresses, with 67 doing so last year and 92 the year before, according to city staff.
In the Los Angeles suburb of Arcadia, where nearly 60 per cent of residents have East Asian backgrounds, bureaucrats outlawed the practice in 2006 after workers complained that granting the inauspicious address changes was becoming too cumbersome and confounding.
Apartment buildings in North America have long omitted the 13th floor and so many Vancouver condo developers have dropped any floor with the number four that the city was forced to take a stand in October.
City hall had been getting grief from firefighters, paramedics and police officers who said it was becoming too confusing, and dangerous, for them to rush into these towers and grapple with which floor the emergency was on, according to Pat Ryan, the city's chief building officer.
First responders were finding a 25-storey tower could have at least four floors – 4, 13, 14 and 24 – missing, he said.
"It caught us a little by surprise, I must admit," said Mr. Ryan, who said he is not superstitious but knocks on wood as a joke sometimes.
He sent out a bulletin to developers last October stating that new building applications will be rejected if the proposal contains "non-standard numbering" of floors.
At any Telus counter in B.C., customers have the option to request an "Asian-friendly number" while setting up a new account. Spokeswoman Liz Suavé said Telus decided to create the "Asian-friendly" mechanism after multiple requests from clients for lots of eights. Now, anyone can ask a representative to grab the highest number of the lucky digit from the company's pool of available phone numbers, which she says offer a "nearly infinite number of combinations."
Plumber Vern Milani had been eyeing 604-888-8888 for a decade before Gino De Pieri of Limo Gino retired and agreed to sell it.
Shelby Petersen, a spokeswoman with Milani Plumbing, Drainage & Heating, wouldn't disclose how much her boss paid for the new number, but she said he knew it would be "especially good" for a business operating in an area where "there's so many people of Chinese descent."
"It was definitely the combination of all the eights that were really important to him, because it symbolizes a wide range of knowledge and extraordinary talent, which is what we want to convey," Ms. Petersen said.
Mr. Xu, a political organizer, tutor, professional poker player and entrepreneur who sells and delivers furniture as well as helps international students apply for North American universities, said he has no question that his number has given him him cachet among Metro Vancouver's Chinese community.
"For example, my friend [running] a garbage pickup business, he told me before [getting a good number], because he's a garbage man, nobody really trusted him," Mr. Xu said. "But as soon as he got a good number he told me, 'Now, everybody trusts me,' everybody pays respect to him.
"Only the number changed in his business."
For more information please call my phone number filled with seven's and eights only at 778.888.8888 or email me at matt@mattgul.com.
Source: https://www.theglobeandmail.com/news/british-columbia/in-vancouvers-east-asian-communities-a-lucky-number-will-costyou/article31297484/?utm_source=Shared+Article+Sent+to+User&utm_medium=E-mail:+Newsletters+/+E-Blasts+/+etc.&utm_campaign=Shared+Web+Article+Links
Summarized by: Onur Gul