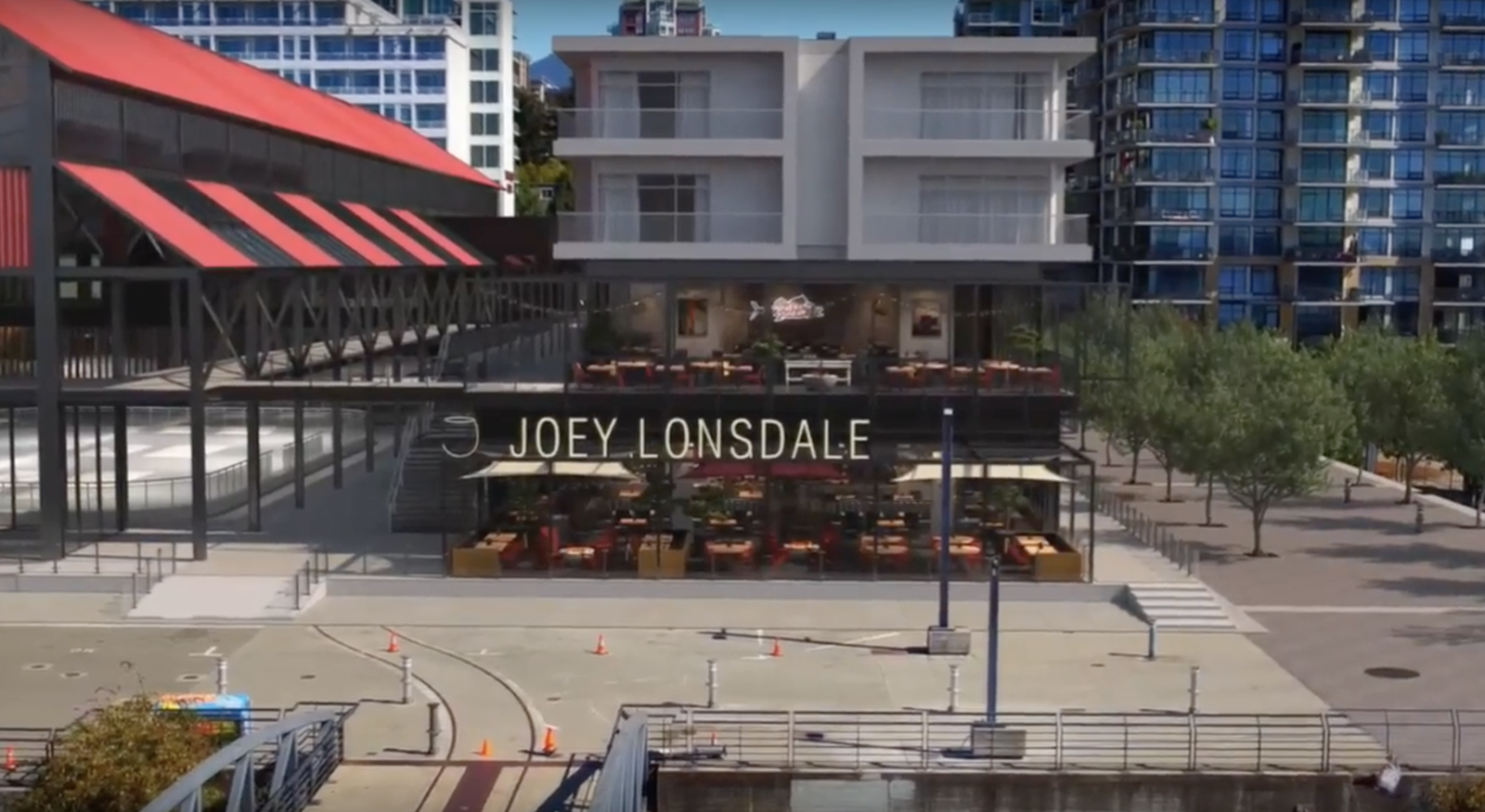 WHAT'S NEW AT THE SHIPYARDS DISTRICT

NORTH VANCOUVER, BC
Executive Hotels & Resorts, and JOEY Restaurant Group.
Executive Hotels & Resorts will be developing a brand new high-end, boutique hotel brand for the site. Featuring 70 rooms, ocean-facing spa suite, and a lobby bar. 
JOEY Restaurants have designed a spectacular two-level dining and lounge space, facing the stunning waterfront views.
"Bringing Executive Group and JOEY on board with this project is very exciting for us. The principals of both organizations are from the North Shore, as am I" says Gary Mathiesen, President & CEO of
Quay Property Management Corp. "Executive is the best
candidate to bring a high-end, boutique hotel product to this project that will really reflect the North Shore experience we are creating. JOEY Shipyards is going to set a new standard for waterfront
dining in the city, with the beautiful restaurant they have designed. The Shipyards development is truly going to be unlike anything else in the region."
Executive Hotels & Resorts, currently with 20 hotels across the continent from Whistler to New York, will be designing a new boutique style concept for The Shipyards. The 70 guestrooms will sit adjacent to the waters of The Pacific Ocean allowing guests access to the soothing sounds of the sea.
JOEY Shipyards on Lonsdale will be the first North Shore location for the brand, which will also be their first new Lower Mainland location in almost ten years. JOEY Shipyards will be built on two-levels with substantial patio space and sweeping views of the harbour and downtown
Vancouver.
CEO of JOEY Restaurant Group. "We've been looking for the perfect location in the Lower Mainland and we are so happy to be a part of the North Vancouver community."
The Shipyards development is on schedule for completion
in later 2018. This project will have many more commercial spaces. 
This will highly benefit Cascade at the Pier when completed.
Walking Score: 91 (Walkers Paradise) - Daily Errands Do Not Require A Car