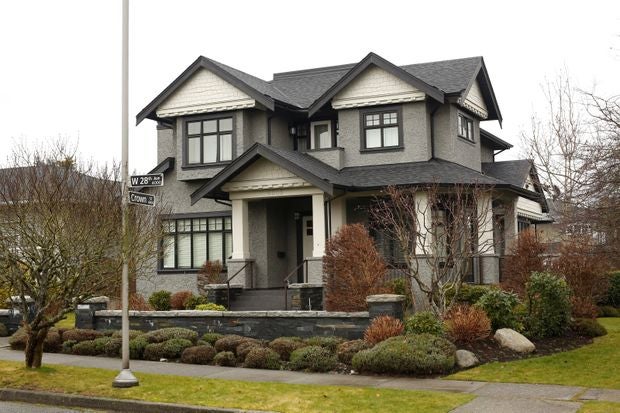 The housing numbers out of Vancouver, once among the world's hottest real estate markets, are getting more dismal with each passing month.
Typically April is a month that kicks off the homebuying season in Vancouver, yet this April 2019, had the lowest sales in 24 years. The Benchmark prices are down 8.7 per cent from their peak in mid-2018, and the number of homes that are listed on the market have been nearly cut half, according to the Real Estate Board of Greater Vancouver.
Outlying suburbs and southern Vancouver Island, favored by families and those able to work remotely or start businesses, are still seeing growth, she said. Developers are also starting to assemble lots and buy land again. One Vancity client recently tried to buy a commercial building in Vancouver listed for $20 million, but lost the property ended up receiving seven offers, and was sold for $26 million.
There is a very well known Affordability Issue in Vancouver as everyone Vancouver citizen is aware of. Yet, Tamara Vrooman has a better insight than many: Vancity provides banking services for about a quarter of the people in the metropolitan area of 2.25 million. She's well aware of the economic challenges facing borrowers and potential homebuyers in a city where the benchmark home price is still more than C$1 million. According to real estate website Zoocasa, only the top 2.5 per cent of income earners can afford to buy a house in Vancouver.
"We still have a huge affordability issue, of course, where it is still out of reach for household incomes of $100,000 or $120,000," she said. "We don't have the right mix of housing."
Housing for families, such as two- and three-bedroom townhouses with a small yard, aren't part of Vancouver's housing supply, she said. Cheap rentals are also difficult to come by, even with Vancity financing the development of 3,000 affordable rental units in the past year.
"We still see affordability as the primary issue," she said.
With Canada's rising household debt levels "perilously high," more needs to be done to lift incomes that have stagnated for years within British Columbia's real estate fueled economy, according to Vrooman.
"Real estate has been our oil, in many ways," she said. "It's been the dominant factor in our regional economy."
Nevertheless, Vancouver has benefited from the real estate boom. During Vrooman's 11 years at the helm, the co-operative has boosted assets 62 per cent while advancing its long-standing objective of upending the big banks in Canada's third-largest city. The lender has 59 branches and 2,853 employees mostly in and around the Vancouver region.
Also if you are thinking on buying or selling your properties, or would like to know more about how the Vancouver housing problems will turn out, please do not hesitate to contact Matt Gul, who is a top luxury real estate agent situated in West Vancouver, who can help you with all of your needs. To contact Matt Gul please call him at 778.888.8888 or email him at matt@mattgul.com

Summarized by: Onur Gul found on instagram @onurguldrone